---
Green Dinner Table has now successfully launched into Wellington, taking the Christchurch home delivery business to a whole new level.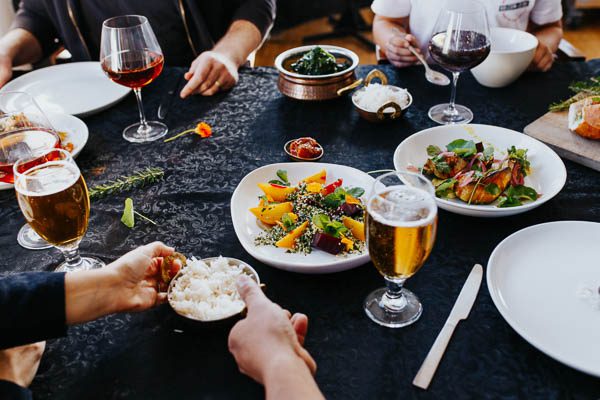 The company sources fresh, locally sourced, plant-based ingredients, packages them up with delicious, easy-to-follow recipes, and delivers to their clients' homes every Sunday, ready for the week ahead.
Already the concept is taking off in the nation's capital, with residents raving about their Mexican-loaded Nacho Wedges, Gado-Gado with Canterbury Quinoa and Fermented Chilli, Cauliflower Steaks, and Crispy Orange Tofu with Sticky Rice.
The best part is, they're consistently receiving new referrals as the popularity of the concept spreads by word-of-mouth.
The business was first set up by Christchurch friends Tom Riley and Cole Stacey in 2016.
Cole, a registered nurse, had already adopted a plant-based diet, and chef Tom had recently returned home after time spent working in kitchens throughout Sydney, Edinburgh and Toronto when they came up with the idea.
Fast-forward three years, and they're now working out of the historic British Hotel in Lyttelton, passionate about introducing new flavours and cooking methods to the public.
Included in the delivery boxes – of which you can opt for either couple or family plans – are responsibly sourced local produce, restaurant-quality sauces, pastes and spice mixes that are made fresh weekly, and all ingredients are pre-proportioned, meaning less wastage. Where possible, all efforts have been made to include recyclable and biodegradable packaging.
For more information, or to find out how you can order your Green Dinner Table boxes, check out www.greendinnertable.co.nz.
---