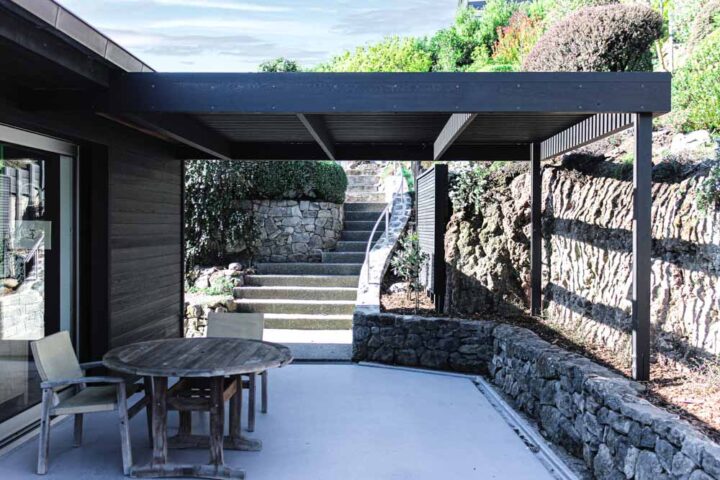 Pergola paradise awaits: Jim The Builder
You live in paradise and your home is perfection, but you have a nagging feeling that something is missing. Something that creates outdoor living and entertaining space, provides shade and shelter, is a haven for plants, and affords privacy. That something is a pergola, clad in cedar stained black and with a flying staircase down from the house in local volcanic rock.
Just such a pergola now exists in Scarborough, enhancing the amenity of the original home. The owners came up with the idea and the team at Jim The
Builder made it work. "We had a great time working up the sketches together, and modifying the job right to the very last," says director Jim Stenberg.
With another unique project signed off, the team has, as usual, a variety of ventures in the pipeline. "We always do the jobs others won't, anything quirky, difficult, and interesting motivates us," says Jim.
Next year brings the restoration of a large original homestead in Akaroa. "Working with Heritage New Zealand, we will take the home apart by hand and rebuild using the original timbers where possible."
EQC clients are still a priority too. "We have always said we would help, and we have stuck to our guns on that."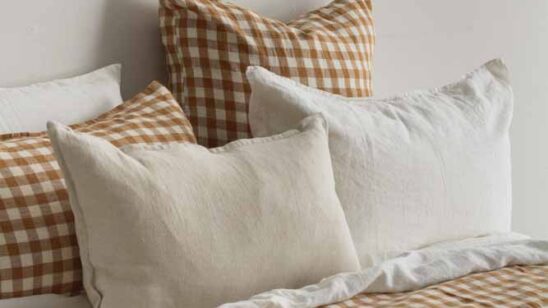 Previous Post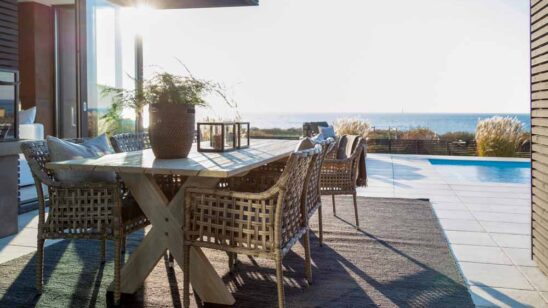 Next Post