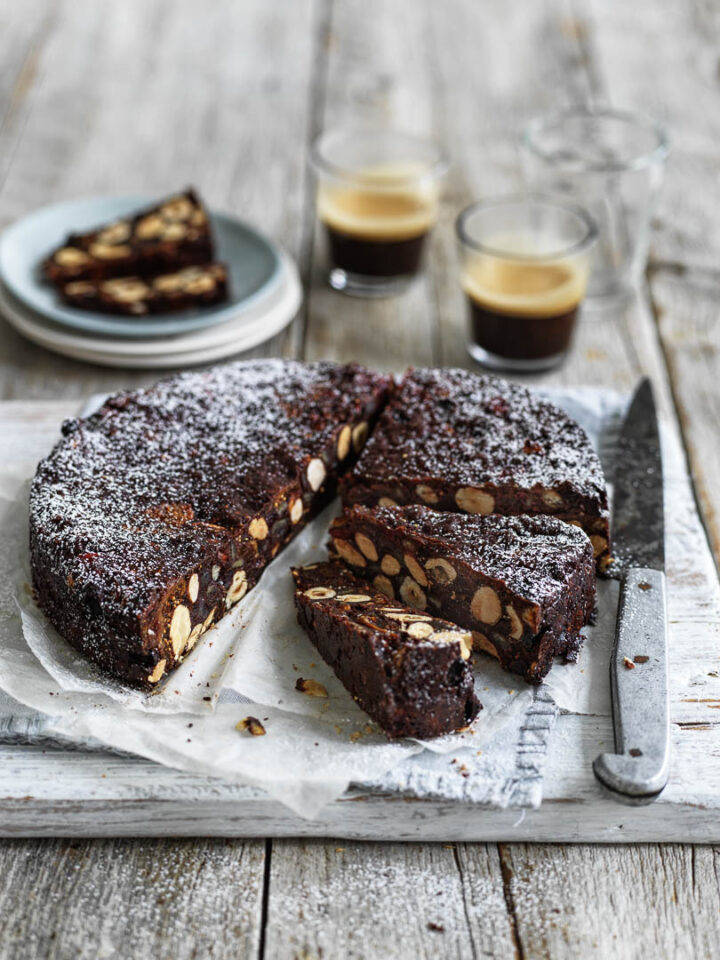 Perfect panforte recipe
---
I always don a clean pair of dishwashing gloves to mix this dense festive Italian fruit cake, as it's very heavy to mix with a spoon and you need to work fast so the toffee mixture doesn't set before it's mixed through the fruit and nuts. The recipe scales up easily and you can play around with different types of fruit and nuts as long as you keep the ratios consistent.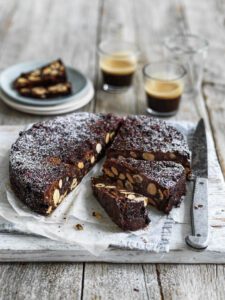 Ready: 1 1/4 hours | Serves: 2 | Vegan
INGREDIENTS
1 cup skin-on almonds
1 cup hazelnuts
21⁄2 cups dried fruit, such as mixed peel, raisins, chopped dried figs,
dried cranberries or dried cherries
2⁄3 cup plain flour or gluten-free flour
2 tbsp cocoa
1 tsp cinnamon
1⁄2 cup honey
1⁄2 cup sugar
60g (2 1⁄4 oz) dark chocolate, chopped
Icing sugar, to dust
Method
Preheat oven to 180°C (350°F) fanbake. Thoroughly grease a 20cm (8in) diameter springform cake tin or line it with baking paper. Line a shallow roasting dish with baking paper for easy clean-up. Spread almonds and hazelnuts out at either end of prepared roasting dish and roast until nuts are fragrant and skins are splitting on hazelnuts (12 to 15 minutes). Cool. Place hazlenuts in a clean tea towel and rub between your hands to remove most of the loose skins (don't worry if they don't all come off). Transfer nuts to a large bowl, add dried fruit, flour, cocoa and cinnamon, and stir to combine.
Boil honey and sugar in a pot until mixture reaches 'soft ball' stage. You'll know it's ready when it reaches 112 to 116°C (234 to 241°F) on a candy thermometer, or when a small drop of mixture dropped into a glass of cold water forms a soft ball when rolled between your fingers.
Remove from heat, add chocolate and stir until it is melted and the mixture is smooth. Pour into dry ingredients and, working quickly, mix with gloved hands or a very strong wooden spoon until combined. Press evenly into prepared cake tin and bake until set (about 35 minutes). Remove from tin while still warm. When cool, dust liberally with icing sugar.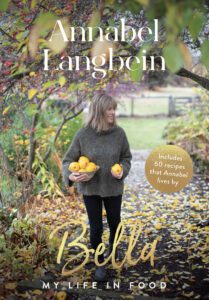 ---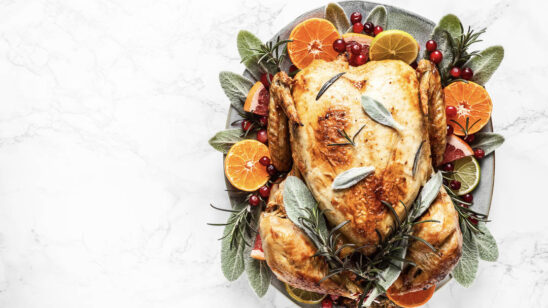 Previous Post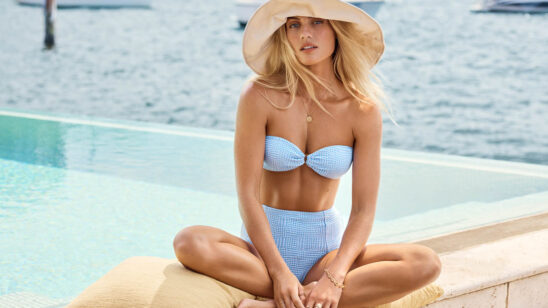 Next Post