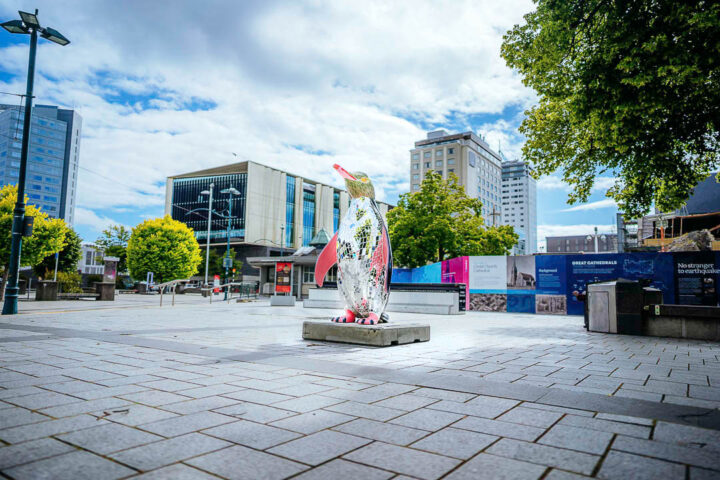 Penguins pop up & pop off for charity
---
The Pop Up Penguins art trail brought fun and colour to the community as 50 giant penguin statues decorated by the country's leading artists were displayed throughout Canterbury. And now, the initiative has raised more than $1million for charity.

PHOTOS BY DICE SALES PHOTOGRAPHY
The penguins – adorned in artistic themes such as steam punk, a buzzy bee, the ocean and other New Zealand birds – were displayed at iconic locations for the public to visit over summer, before being auctioned last month.
The final hammer price total at the auction, which was run by presenting partners Harcourts, was $1,005,500. Event producers Wild in Art will be giving 75 percent of the proceeds of the auction to Cholmondeley Children's Centre, which is the total money raised minus production costs.
Event Producer of Pop Up Penguins: Wild in Art, Claire Cowles says she is over the moon with the outcome.
"I am absolutely delighted with the result of the Pop Up Penguins auction and the money it has raised to support families in Canterbury through the work of Cholmondeley Children's Centre," she says.
"We're so grateful to all the sponsors, artists and schools that made the project happen. It's been great to run a second art trail in Christchurch – thank you for hosting our colourful colony of penguins."
Two penguins proved especially popular on auction night, fetching $36,000 each. Shy-no-more by Deb Harrison saw the not-so-little hoiho encrusted in diamantes with a spiffing rainbow blazer and baby pink flippers, and Mischievous Penguin by Rebekah Connor was splashed with bright fluro Resene paint.
Other designs included the steampunk Punk It Penguin by Laura Hewetson, which was won by a local steampunk fan who outbid Waitaki District Mayor, Gary Kircher, who was hoping to get his flippers on the statue for steampunk HQ, Oamaru.
Cholmondeley Children's Centre helps more than 500 children each year, and relies on the generosity of donors to keep its services running.
Children receive respite and care at the centre, for issues such as mental health, poverty, family violence or cancer diagnosis.
The Pop Up Penguins were installed in libraries, supermarkets, museums and public places in December and January, with more than 10,500 people downloading the app to locate and vote for their favourite penguins.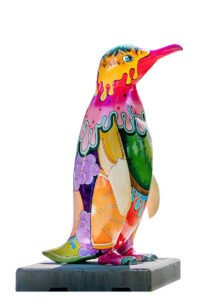 ---
Previous Post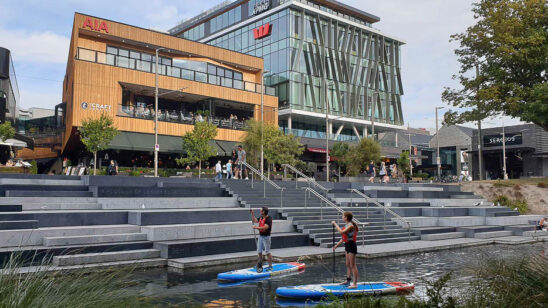 Next Post