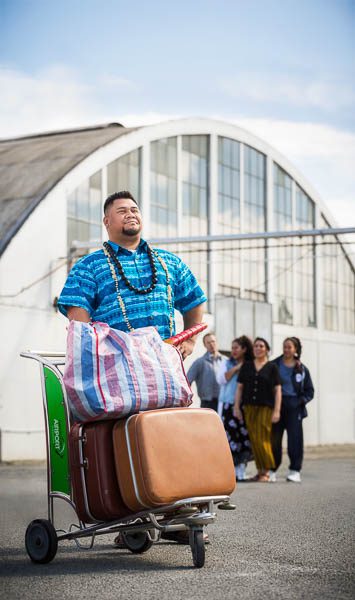 Pasifika play returns
---
Twenty-five years ago, Pasifika play Fresh Off the Boat debuted before New Zealand audiences; now, a new generation can experience this ground-breaking play at The Court Theatre from 19 October to 9 November.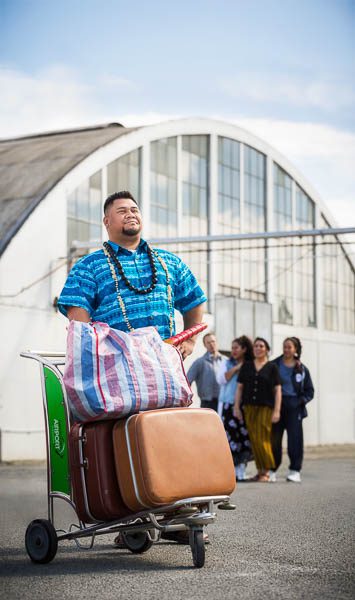 The story follows Charles as he emigrates from Samoa to 1990s Christchurch for a new life in Aotearoa, but he soon finds the fantasy weaved for him comes with a few holes.
Directed by original cast member Tanya Muagututi'a, her two daughters, Talia-Rae and Josephine Mavaega, take on the same roles that Tanya and her sister, Mishelle Muagututi'a, played in the original production!
"It's special because I'm working with my daughters – and they're playing the sisters that I played with Mishelle 25 years ago! Who knew that was ever going to happen? When I was in the production, I wasn't even thinking about children… it's amazing," Muagututi'a says.
Completing this family affair is Tanya's husband, Posenai Mavaega, creating sound design, with her brother-in-law, Tony De Goldi, designing the set.
Written by Oscar Kightley (bro'Town; Sione's Wedding) and Simon Small, the play's 1993 roaring success saw it tour New Zealand, followed by Australia and Samoa, with Muagututi'a playing the role of Ula from 1993 – 1995.
The cast also features Sela Faletolu-Fasi, Jake Arona, Roy Snow and Albany Peseta, all of whom performed in the rehearsed reading last year at The Court Theatre as part of New Zealand Theatre Month celebrations.
Following its success, the Artistic team at The Court decided to revive the play for a full season. "Fresh Off the Boat is, historically, an incredibly important Pasifika play," Artistic Director Ross Gumbley says. "It still works brilliantly and is perhaps even more poignant now than when it was written – as was shown when it was the star piece of writing in our 2018 Indelible Ink season."
Described as hilarious but also sobering, this Pasifika play tells a story that culturally challenges us as Kiwis, yet is universal; it's a story about family, culture shock and looking out for each other. With throwbacks to the '90s aplenty, audiences will love the comedy but can also expect to be taken on quite an affecting journey.
For bookings, phone 0800 333 100 or www.courttheatre.org.nz.
---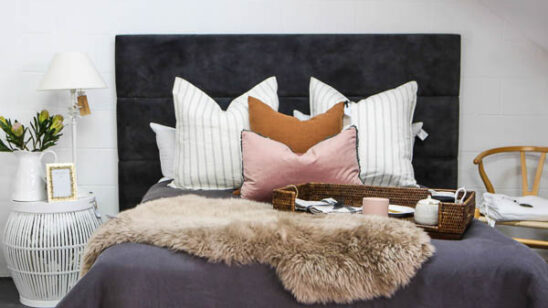 Previous Post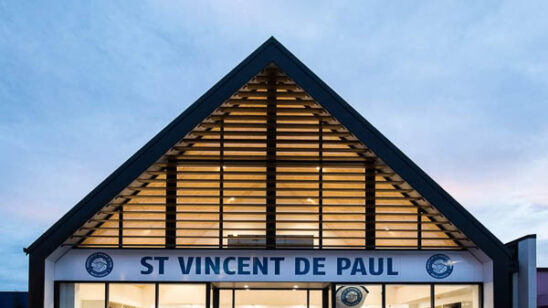 Next Post