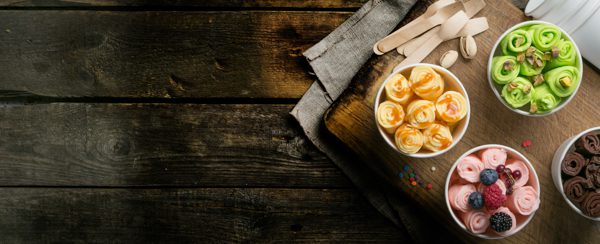 On a Roll
---
The sweet little treat on everyone's lips, Thai rolled ice cream – or stir-fried ice cream – is the latest in a long line of street food inspired selections to hit the culinary consciousness.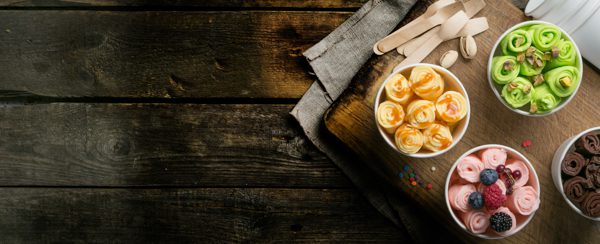 Throughout the world, small ice cream parlours are drawing big crowds, to watch as clever artisan producers make magic; the process almost as fun as the eating.
A cup of flavored milk-based liquid is first poured onto a cold metal disk, not unlike a large pizza pan, which is then cooled underneath using dry ice or coolant.
As the base freezes, it's manipulated with little paddles, spreading the forming ice cream out across the pan, before it is turned into rolls using a spatula. Add some nice-looking toppings and voilà, rolled ice cream.
Although it's the Insta-cred of this clever concoction that has undoubtedly given rise to its increasing popularity, the fact that this cool new kid on the culinary block is available in a wide range of flavours and toppings just further adds to its sweet success.
Believed to have originated in Thailand, rolled ice cream has become an intercontinental fad. So if you see it when you're out and about as we head into the warmer months, why not give it a go.
After all, I scream, you scream, we all scream for ice cream and this ice cream is on a roll.