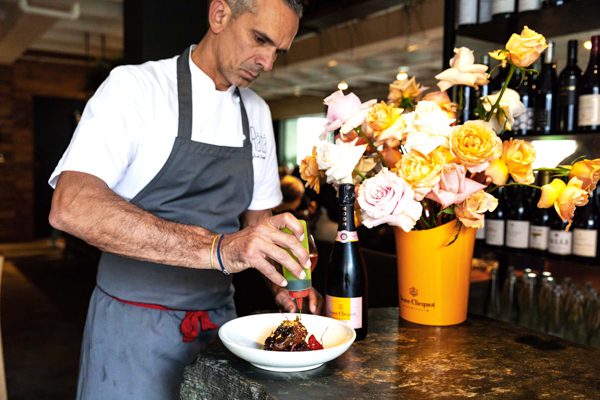 Josh Emett's Long Lunch: Q&A with Josh Emett
---
This year's Veuve Clicquot Long Lunch at Rata in Queenstown celebrated 200 years of the champagne and featured the theme Colourama. One of New Zealand's most beloved celebrity chefs – Josh Emett – unleashed his culinary creativity on the prestigious event. I managed to get a few questions to the maestro himself.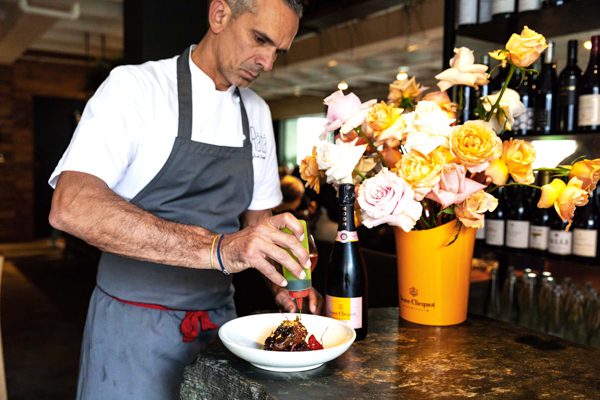 I watch as you are instructing your team in the kitchen. How much does team play a part in serving up 100 people at the same time?
Teamwork in the kitchen is hugely important and is how the kitchen at Rata executes successful events like this one. At a glance you see a number of individual chefs managing different aspects of a dish, but at some point, they all need to come together to execute the finished dish, so timing and planning is everything. It is a great feeling when the team is performing at their full potential and a huge amount of fun.
How do you find new inspiration for the event?
This year for inspiration we drew heavily on the Colourama theme, which Veuve Clicquot focused on for much of the event. The great thing about this theme is it allowed us to play with colours and textures in the kitchen, and plate up four beautiful and natural dishes. I'm not into coloured dyes in food – I think you can achieve beautiful, multi-coloured dishes using natural ingredients and that what's we did. Inspiration for events like this can come from anywhere. In Queenstown, it's impossible not to have the menu at Rata draw from the beautiful landscape of the South Island and that comes out in every aspect of the dining experience, from the suppliers we use, to the produce we feature and the decor in the restaurant.
By the time it comes to presentation all the hard work's been done. How hard are the days in the kitchen prior to Clicquot?
When running an event on such a scale that requires numerous intricate and detailed dishes being plated up all at once, it does put a huge amount of pressure on the kitchen to be organised and prepared. We have a new Head Chef at Rata, Jonathan Williams, who did an amazing job organising the prep in the lead up to the event, which allowed both lunches to flow smoothly and go off without a hitch.
How many years has it been now and how do you feel about your relationship with Clicquot in the Snow?
I think it's a relationship that just keeps growing and proving more powerful. I feel lucky that my business partner, Fleur Caulton and I have been able to be a part of Clicquot in the Snow for many years now and it's got to the point that the Rata Long Lunch is a staple in many people's annual calendars. We have seen more and more demand for the event each season – which gives me confidence that we're on the right track and offering people a unique and genuine dining experience that they really look forward too and enjoy.
I'm currently driving the new BMW X2 courtesy of BMW. They had good presence in this year's event as a sponsor. What do you like about your affiliation?
I have been a BMW ambassador for six years now and it is an association that I am extremely proud of. We support each other's brands on many different levels and in many different ways. I have owned several BMWs over the years and love the driving experience they offer. Their on-board technology is outstanding.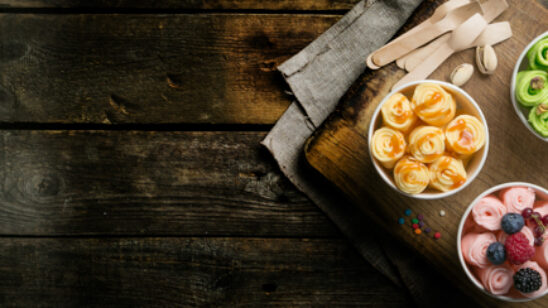 Previous Post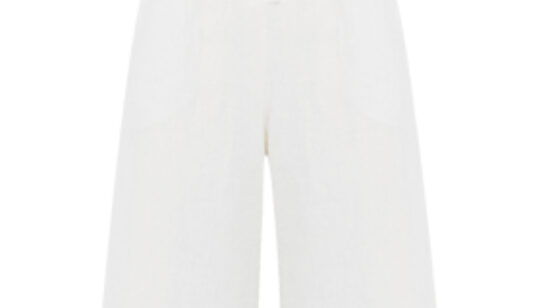 Next Post