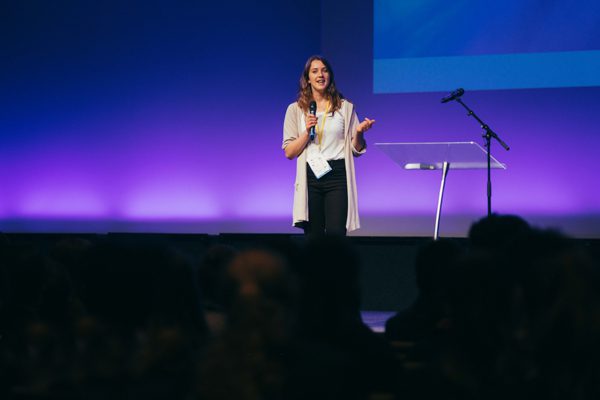 No limits for youth: April McLennan
---
When she finished highschool in 2015, April McLennan was overwhelmed with the sheer number of choices facing her, in order to fill the 80,000 hours that research tells us we work in our lifetimes.
It was a concern which was front of mind when she attended Festival for the Future. At the event, April attended a social enterprise workshop where the question was asked, 'if there was one issue you could solve, what would this be?'
For April, this issue was centred around those career choices and the significance of these on her life. She then attended the Live the Dream programme. Recognising the need to assist youth to find fulfilling work and create the connections, opportunities and pathways to access this, she started a social enterprise to support young people to make the transition from school to meaningful, purpose-driven work.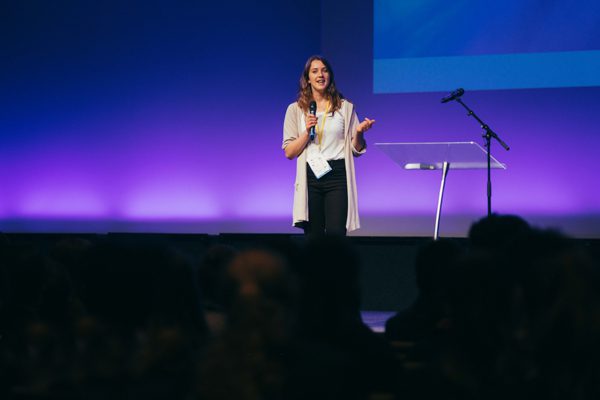 "It was really clear that many other people at this same life stage felt the same way," she says.
"I had met so many people further down the track that were doing work they found really stimulating and rewarding, so some questions arose about how myself and those around me could create pathways towards work that was like this – purposeful, energising and fulfilling."
The mission is to equip young New Zealanders with the awareness, confidence and opportunities to pursue and excel in work they are passionate about. How it does this is through inspiring Limitless Conferences for Year 10 students and a unique online portal that connects students post-conference with opportunities for mentoring, work experience, volunteering and more, through a collaborative platform.
April and her team are currently working on the prototype pilot for a Year 11 refresher day that will be available to young people who attended the Year 10 programme, so these students can access further support as they enter the next stage of their school career, with new challenges and opportunities at their disposal.
Many students don't recognise their own strengths and, particularly, how these can become the foundation for a career. The focus of the conference is helping young people to assess their own strengths, values and passions and recognising how their work can tie into their purpose or values.
"Through our conferences, we want to facilitate conversations that delve into the unique foundational strengths of these students, their values and what they're passionate about, whether someone is a strong debater, a strategic thinker, or they have a strong sense of manaakitanga (the process of showing respect, generosity and care for others).
"If we can equip young people to live from a strong foundation of knowledge of their strengths and integrity to their values, then it opens up pathways for these young people to be curious, explore, learn, define what success may look like, and move towards it."
---
"They believed in me. Every young person needs that."
---
The three-day conferences offer young people opportunities to hear from inspiring speakers, take part in workshops and do interactive activities. Limitless finished its 2018 conference in Christchurch earlier this month, connecting 230 students with entrepreneurs from throughout New Zealand.
In total, the conferences have connected with 730 students from 30 schools around Canterbury over the past three years and continues to grow, with geographical expansion in longer term plans.
In recognition of her work in this space, April won the 2017 Minister for Youth's International Leadership Award. One of just four in total, she was the only South Islander to receive the award.
April says she feels fortunate that growing up she had mentors and role models that supported her. Struggling with shyness, they saw there was more than meets the eye when it comes to the inspiring young Cantabrian. "They believed in me. Every young person needs that. We need to focus on the special things about each person and to equip and empower them for the future. We want to equip with applicable and helpful skills.
"The way we're working is changing, but the statistic of 80,000 hours that we spend working in our lifetimes goes some way towards demonstrating the importance of doing work that is fulfilling and meaningful. II know so many people that really face up the challenges in work and in our society through tapping into their strengths and values – where they work in a way that aligns with their 'why' and they're creating impact while finding their work fulfilling. We'd love to see young people empowerred to pursue and thrive in work like this."
---
For more information on Limitless, visit www.limitless.org.nz.
---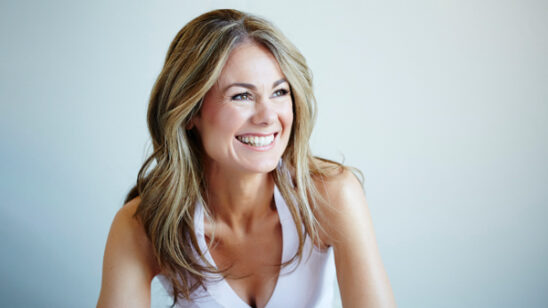 Previous Post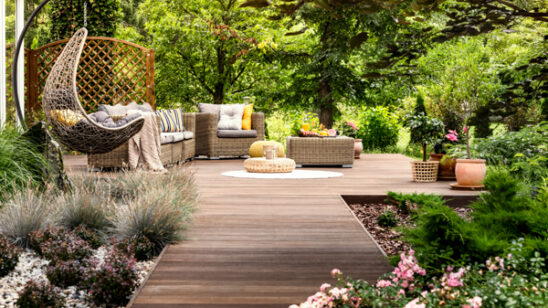 Next Post