---
After Covid-19 left long-time flight attendants Tom Noonan and Sam Main out of work, the pair spread their wings to new horizons – and are set to open a new furniture store in Christchurch. Interior Warehouse will stock affordable luxury furniture and homewares when it opens on Moorhouse Ave next month.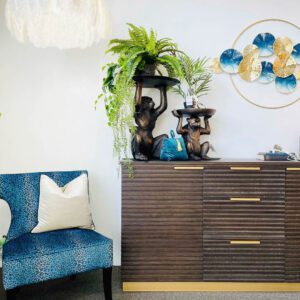 Tom says his position was disestablished almost straight away when Covid-19 arrived in New Zealand last March. He had worked for Air New Zealand for about 10 years, and at Emirates and Qantas before that. Sam's position was disestablished about six months later after 19 years of service.
"We both consider ourselves flyers at heart, so it was quite a blow," says Tom, who grew up in Christchurch but has been based in Auckland and overseas in more recent times.
He found work quickly, filling online grocery orders for Countdown, but the owner at Interior Warehouse in Auckland got in touch with him to offer him a job.
"I said I was okay with this job until flying started up again, but then it became quite apparent flying wasn't coming back and I needed to think long-term. During that time, Interior Warehouse's business was going really well and they were looking at expanding."
With recently opened Gore and Napier stores performing well, the men jumped at the opportunity to franchise a Christchurch store.
"Even though it means saying goodbye to flying, we're really excited about this."
Interior Warehouse sources furniture directly from designers around the word, ensuring not only unique and modern designs, but lower prices for customers.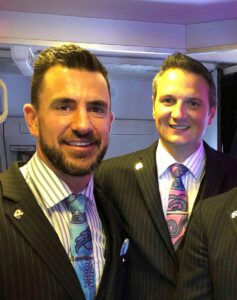 ---