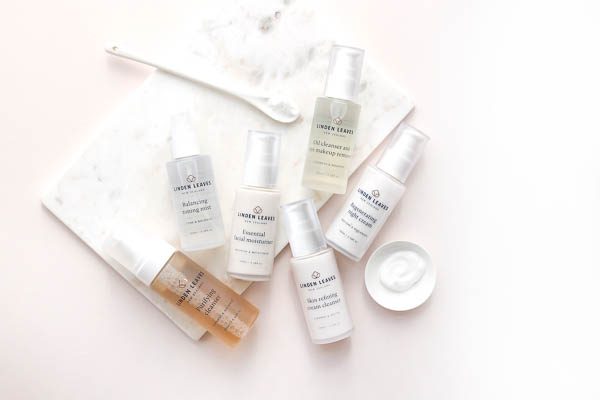 Nature knows best
---
For 25 years, Canterbury born and bred Linden Leaves has been transforming New Zealand's natural plant-based goodness into goodness for our skin. We caught up with founder Brigit Blair about why we should nurture beautiful.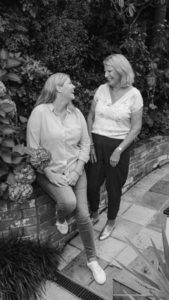 ---
Can you tell us about how the Linden Leaves story came about?
It came from a mother desperate to help two of her children who had endless days and nights of being uncomfortable with allergies, rashes, eczema, asthma and extremely sensitive skin.
I thought a lot about the huge use of steroid creams and highly chemical prescriptive medicines they were using on a daily basis. It inspired me to think back to my granny, who was born and raised on the Chathams with no doctor and a healthy, natural lifestyle.
I thought how nature often knows best and how we have lost that deep connection to simplicity, a more gentle way of caring for ourselves and a healthier way of living.
I became interested in plant-based ingredients and the natural goodness when oils and extracts are taken from them carefully.
Plants also have a natural beauty and often a delightful fragrance – so different from the acrid smell of coal tar cream!
I wanted to develop the beneficial feeling that I find in beautiful nature and fragrance, and our freeze dried botanicals and bespoke fragrances add to the sensory experience of our products.
While not being a miracle cure, my children's skin improved and the use of synthetic, chemical ingredients was drastically reduced, making me feel much more comfortable as a mother.
Over time the story has continued to evolve.
My daughter Juliet joined me in the business along the way and she has now taken the reins, driving the creative direction of the company and our beautiful new branding and new product ranges.
A passion for natural products, strong ethics, pride in New Zealand and a nurturing family-oriented approach have remained our guiding values.
---
You're celebrating an incredible 25 years this year! Why do you think people have connected so strongly with Linden Leaves and your products?
I think many people believe in our quality ingredients and their benefits, in our integrity and honesty and in our story of caring not only for the skin, health and welfare of our customers and our team, but also for our planet.
We are staunchly Kiwi-made and have upheld our principles; we have not put profit before standing against animal testing, microbead use, mineral oils and plastic wrap.
We use recyclable containers and packaging and embrace a no waste and no excess philosophy.
I cherish the holistic approach of our company, creating a lifetime of value, care, respect and gratitude.
---
Your skin looks incredible! What does your beauty regime look like and what are your own favourite products?
Oh thank you! I think I am like all mothers and grandmothers – too busy and time poor! I think a beauty regime has to have simplicity and flexibility otherwise it will not work.
That's the philosophy I had in mind when creating our natural skincare range – I wanted something simple to use that women could tailor to their age and skin type.
For my face and neck, I make a custom blend of essential facial moisture, miraculous facial oil and porcelain brightening serum, depending how dry, thirsty or nourished my skin is – every day can be different.
At night, I cleanse with the skin refining cream cleanser and use our beautiful marshmallow regenerating night cream.
As for my body, I have been using the same daily routine for 25 years – applying Linden Leaves natural body oil after my shower!
My skin has always stayed hydrated until the next morning.
---
What does 2020 have in store for Linden Leaves?
To celebrate 25 years we are rolling out a fresh new look for the brand with beautiful crisp navy, white and rose gold accents.
We have always used the best quality natural ingredients, but as the choices in this area explode, we are slowly but surely moving all our products to be 100 percent natural, which is why we had to say goodbye to our much loved Bathtime range.
Our Miraculous Facial Oil was the first New Zealand made NATRUE certified organic cosmetic last year and our skincare range is 100 percent certified NATRUE natural.
What's more we launched two 100 percent natural home fragrance ranges this Christmas.
We want to provide women with a luxurious yet natural choice of lifestyle and skincare products.
I believe beauty comes from within, so it's important we present a positive approach to beauty.
We have introduced the strapline 'Nurture Beautiful' representing caring for yourself, one another and the environment.
---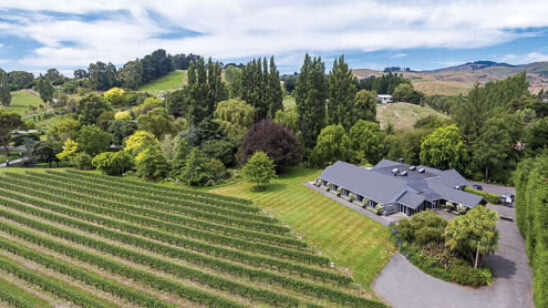 Previous Post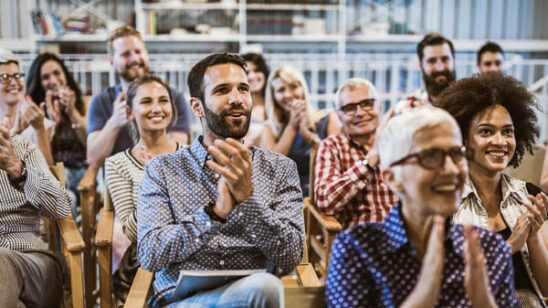 Next Post