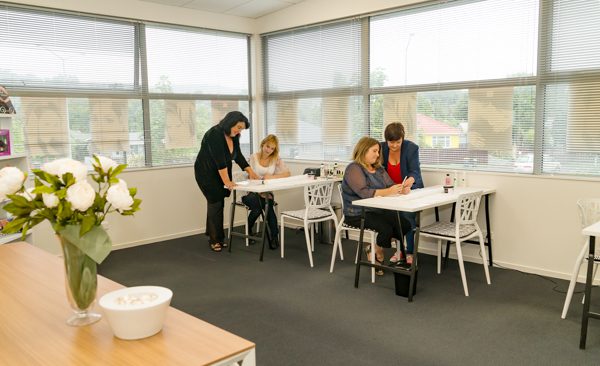 Nailing industry upskilling: NailX Beauty Supplies launches new education space
NailX Beauty Supplies believes in giving back to the cosmetic nail industry, through education.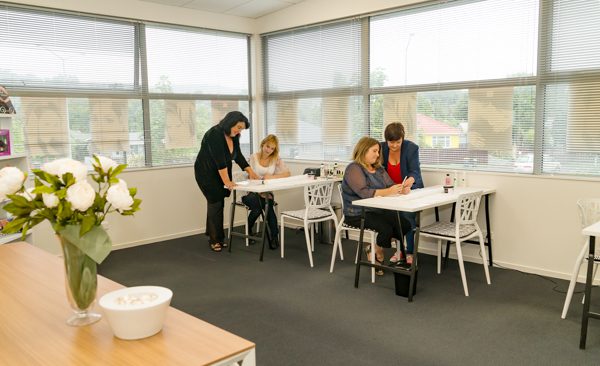 After 12 months settling into the new showroom at 201 Opawa Road, Managing Director Karen Clark has just launched her upstairs education room enabling industry professionals to upskill using the latest products.
For those contemplating a career in the nail industry, foundation courses will also run during school holidays for 13 to 17-year-olds. "We plan to have lots of fun and give advice on further study options," Karen says.
"We also ensure sterilisation, sanitation and safe practice is followed to ensure industry standards are high. A technician may be an expert in acrylic, but may want upskilling in Integrity or Gelavish gel, glass wraps or NOP odourless acrylic systems."
A qualified technician, Karen has used INM professional products for decades and, coupled with her background in the freight industry, is in a strong position to import and distribute to salons and beauty schools nationwide.
International judges that will be guest educators at NailX include Lance Hazlett in E-Filing, and NZ Nail Technician of the Year 2017-18, Rachel Stevens, in Gelavish. Previous winner and this year's runner-up, Amanda Viviers, will share her secrets of nail art and 3D sculpture. Other internationally trained INM Educators, such as Christchurch-based Claire Archer from The Art of Nail Technology will offer classes in various applications.
"Salons that purchased from 2017, will receive training credits. So book your space soon to ensure you won't be disappointed!"
Visit nailx.co.nz email sales@nailx.co.nz or phone 0800 2 NAILX (0800 262 459).