---
Preparation for construction of Christchurch's $473 million Multi-Use Arena continues, with contamination testing, utilities work, transport planning and formation of a project board underway.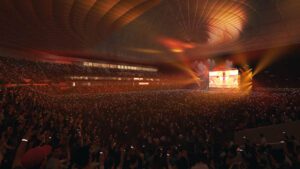 Construction of the 25,000-capacity, roofed stadium is due to begin on the site bordered by Hereford, Tuam, Madras and Barbadoes Streets in February.
Until then, Christchurch City Council is working with Enable, Vodafone and Orion to plan and relocate underground services such as water, power and communications cables across the three-block site. Fibre cable hauling is already under way.
Three water systems in the area are being redesigned using 3D modelling. Conflicting water mains and stormwater pipes will also be relocated from the site.
Results of contamination tests are pending to inform if any asbestos, fuel and coal tar need to be removed from the site and enable a tender to be developed.
A transport assessment is also being completed to diagnose and mitigate any impacts on pedestrians, cyclists, public transport and private vehicles by scheduled works.
Land Information New Zealand is clearing buildings from the site, and the project board is being formed. Murray Strong – who chaired the steering groups for Te Pae, the bus interchange and Metro Sports Facility – has been named as chair.
Christchurch City Council has allocated $253 million to the Canterbury Multi-Use Arena, and the Crown has approved $220 million towards the project from the Christchurch Regeneration Acceleration Fund.
The stadium will host sporting and music events when completed, which is estimated to be 2024.
---