---
Christmas is the time for families, making memories and celebrating. For some of us, this is the time that we notice that our parents have aged. They walk a bit slower, simple tasks are no longer as easy as they were and you see them struggling. Making the decision to talk to them about a retirement village will be one of the hardest things you do… although you know it is in their best interest.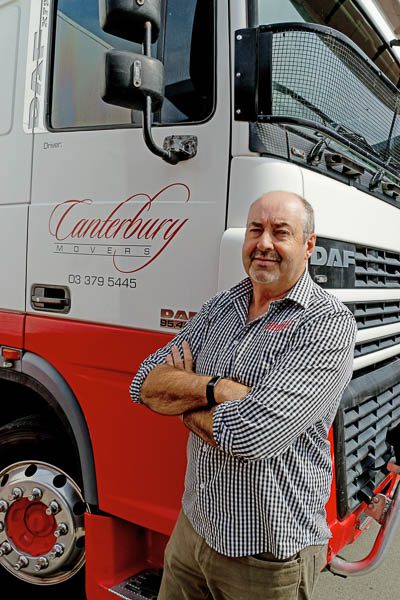 Canterbury Movers are the experts in all things moving and relocating, and their new division, Senior Moves, has been established to help during this emotional time.
"Through personal experience within my own family, I realised there was no relocation company providing a dedicated relocation service geared toward accommodating the needs and issues faced by our senior folk, particularly when down-sizing from the family home where they have been for years," Pat says. Subsequently, Canterbury Movers' 'Senior Care Relocations' service was established, and Pat hasn't looked back.
Canterbury Movers are the only company offering this exclusive service. You will be dealing with Pat and his team from the initial consultation, until your family member is settled into their new home. As there are no subcontractors or other companies involved in the process of the care of your loved one's belongings, the process is smooth and stress-free. With Pat's 30 years' experience, you know you are working with the best.
After an initial consultation with Pat, you can rest assured that your family member's belongings are treated with the same care and respect as your family member. Household items can then be moved by the professional team to any retirement home South Island-wide.
With the professional packing service Canterbury Movers offers, you can trust all the precious items will be packed and transported with the utmost care. Once these personal items have arrived at the new home, Canterbury Movers can unpack, set up furniture and beds and remove all packing materials.
With the downsizing of your parent's home there tends to be items left behind after the move; these items can be handled by Canterbury Movers. Whether it is large items to be moved to another family member's home, donations to charity or removing of items to be disposed of, Canterbury Movers can do it all.
The Canterbury Movers team will work to the timelines that suit you and can liaise with the retirement home for delivery details. This will ensure a seamless transition for your family member to their new home surrounded by their memories and treasured possessions.
If there is a delay for any reason during the move, Canterbury Movers can arrange safe and secure storage with full insurance for your peace of mind. This means that Canterbury Movers can move your items from home, to storage, to the new home of your family member.
After the move is complete, the team at Canterbury Movers can arrange cleaning, maintenance and/or rubbish removal at the property.
For more information please call Pat McMahon of Canterbury Movers Seniors Moves on 027 296 1341.
---