---
It seems like an impossibly glamorous occupation, to travel the world playing polo, so why did Alex Rowland-Jones and George Cooper-Dixon give it all up to sell meatballs? After years on the road, tired of living out of suitcases, the call of home was too strong to resist and they decided to come back to New Zealand to put down some roots.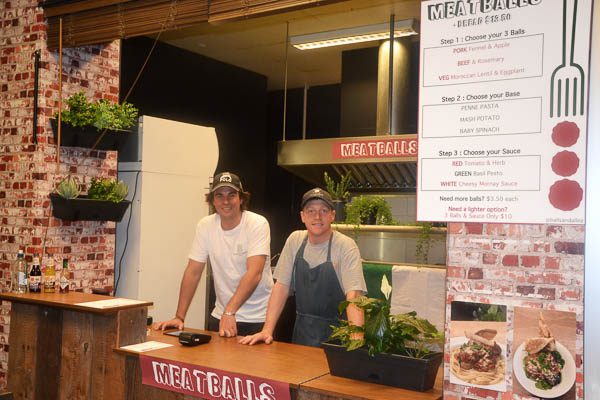 Inspired by one of their mum's favourite homemade recipes, they had been talking together for years about setting up their own food business. After fine tuning their own special meatball recipe to perfection, 'Balls & All' at the Colombo was launched and is now open to delight your taste buds!
Their delicious meatballs are rolled fresh everyday onsite and made from only the best quality locally sourced ingredients. For the very reasonable price of $13.50 you get three mouth-watering meatballs served on top of your choice of base; mashed potatoes, fettucine pasta, or cannelloni beans. The dish is topped off with a splash of their very own homemade meatball sauce (sorry we can't tell you the recipe – it's top secret) and a sprinkle of herbs cut fresh from mum's herb garden. It doesn't get fresher than that!
To get your meatball fix, roll in to see them at 363 Colombo Street, Christchurch. To find out more check out their Facebook page www.facebook.com/ballsandallnz/ or phone Alex on 027 727 3542.
---