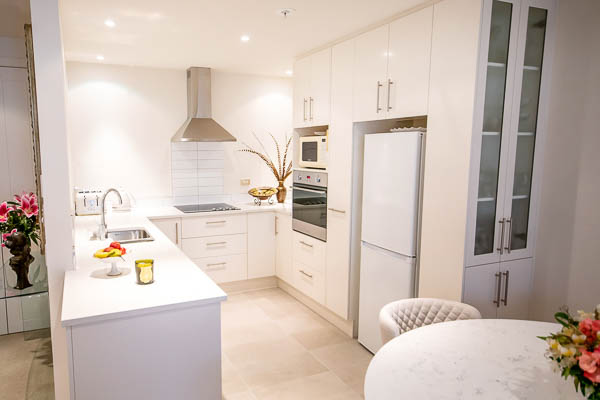 Making the old new: M.F. Turnbull
---
Why replace when you can reuse, recycle or restore? That approach is as true with kitchens and furniture as it is with other more obvious elements of our throwaway and acquisitive society. It is also the mantra and the fundamental philosophy of M.F. Turnbull, the specialists in making the old new again.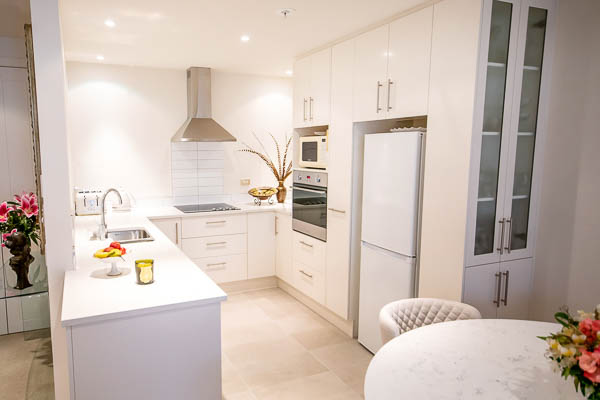 "More and more we are seeing a trend towards refinishing and refurbishing kitchens rather than totally renovating them," Monique Turnbull says. "A facelift for a fresh new look may be all a kitchen requires if it has been well designed in the first place and is functional. This could cut the cost of renovation by up to 50 percent."
So rather than replacing perfectly good cabinetry to get a new kitchen, M.F. Turnbull Kitchen Renenewal can refinish – i.e. recolour – your kitchen. No matter what the current finish is – timber, lacquer or a pre-finished board such as melamine – they can repaint it to the colour of your choice to bring your kitchen right up to date.
"You can have any standard colour you like off any colour chart. If you have something different in mind, or a specific colour or tone you may want, we can work with you and make it happen. You can also choose the gloss level for the paint from a textured matte to a mirror-like high-gloss."
M.F. Turnbull can also do minor alterations to cabinetry, or provide new cabinets where required such as overhead fridge cabinets, microwave areas and oven surrounds. If you require new door fronts, soft close hinges and drawer runners, they can organise that as well.
As for process, after a free no-obligation consultation and quote the company's specialist kitchen installers will remove all the items to be repainted. Once this work is completed at the made-for-purpose Christchurch factory, the installers will put your new kitchen back together – from removal to reinstallation takes about three weeks.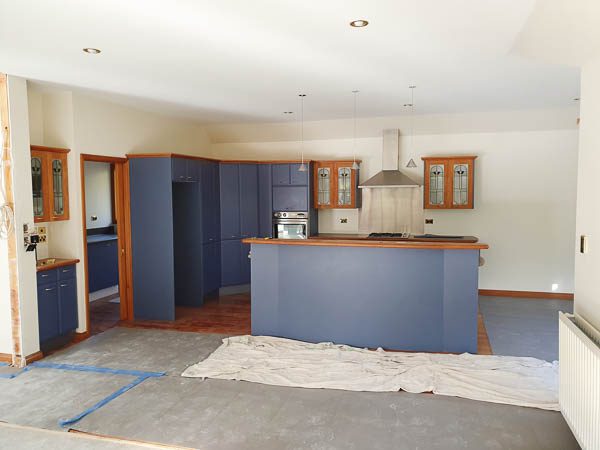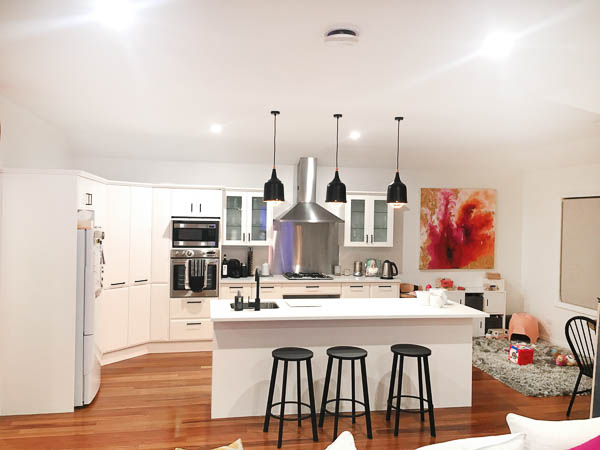 M.F. Turnbull certainly doesn't limit refinishing and refurbishing to kitchens. The team also specialises in furniture restoration and renovation. Pieces that have gone out of fashion can be revamped and updated. Much loved older pieces can be revitalised by being stripped, repaired and refurbished back to their original condition. M.F. Turnbull can update and revitalise virtually everything – from sideboards, chairs and lamp bases, to bedroom suites, dining tables, coffee tables, wall units, vanities and wardrobe doors.
Monique suggests you send in photos of your kitchen or furniture with a description of what you would like and the team can provide a quote. You can do that either by emailing info@mfturnbull.co.nz or uploading directly to the website. Please include your contact number in case there are any questions.
You can also contact M.F. Turnbull on 03 365 2519 or visit www.mfturnbull.co.nz and www.kitchenrenewal.co.nz.
---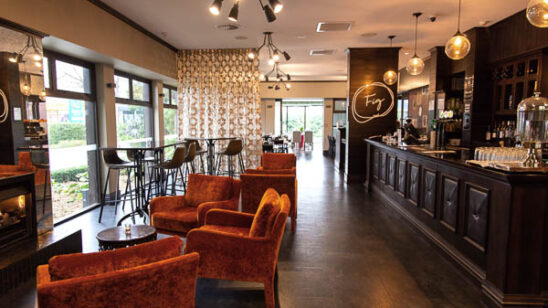 Previous Post