---
We've long searched for paradise, that idyllic place or state where everything is perfect and now, thanks to Kiwi singer songwriter Anderson Rocio, there are plenty more reasons to love paradise – a million to be precise.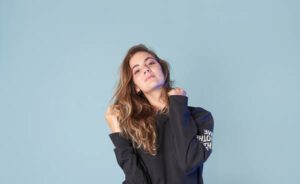 That's how many Spotify streams Rocio's latest song Paradise has had since the song made its global debut in a pivotal scene in season five of the popular Netflix series Lucifer.
And while the numbers – which are still climbing – are impressive, what is perhaps even more so, is the fact that it was written and recorded in her bedroom in less than a day.
"It is so inspiring. I never really feel like these songs come from me, just more 'through' me from somewhere else. But to know that people around the world are connecting to the art that I produce is, I think, an artist's dream. It's been my dream for a very long time!"
The 26-year-old half Spanish, half American beauty was born in Italy, grew up in the UK and sailed the world on a 13.4 metre catamaran for three years with her family and a Yamaha p60 piano, before they settled in New Zealand when Rocio was 14. After graduating with a Bachelor in Music, Classic Piano Performance from Otago University, she bought a one-way ticket to LA to pursue her music dream in 2017.
It took 18 months, but she was eventually signed to a sync agency called THINK Music Inc in August 2018 on the back of her first EP, Darkerside, Rocio had released earlier that year.
Occasionally THINK would send her briefs for "an uplifting, sweet song" or "something with the word forever in it" and last September there was a brief for a "happy, sad song".
"The turnover was quick," she says. "I had a day to see what I could come up with!"
Trawling YouTube news with the sound muted, provided the inspiration and Rocio managed to capture the dichotomy of the chaos taking place in the world, with the beauty of humanity. "I wrote, sang, played and recorded Paradise and sent it through without thinking a lot more about it," she says.
Like many things in life, it didn't happen overnight, but it did happen… five months later, when the sync agency asked to approve the use of Paradise for the Netflix show Lucifer. Rocio said "Awesome!" and quickly forgot about it, again.
"You never know until close to when the show airs whether or not they'll actually use it," she laughs.
When she received the air date and confirmation of use – she was over the moon, but still unaware of how prominent the song would be in this show.
The night before the screening, a close videographer friend put together some iPhone footage of Rocio at home in Queenstown during lockdown as a music video, in case anyone went in search of the artist behind the song.
And on Friday August 21, they watched in anticipation the fifth episode of Lucifer season five, screening on Netflix in New Zealand. And, rather than simply background music, the song plays during a pivotal scene featuring the character Mazikeen, played by South African-born Kiwi actress Lesley-Ann Brandt. Her phone hasn't stopped ringing and the notifications haven't stopped pinging since.
"It's been amazing to see. For me, it's one more step closer to getting to where I have always wanted to be," Rocio says.
"It's been a gradual climb with my music and this is the biggest milestone yet. I still feel like I'm daydreaming, so it hasn't really hit… even now. But I have become a lot busier! It also kinda feels like my birthday every time I wake up to see what new news has come through!"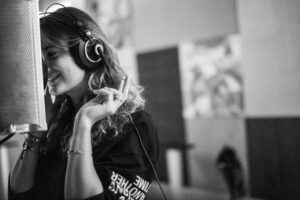 ---