---
In a time when disciplined and restrictive food trends seem to be taking over the world, Christchurch sisters Margo and Rosa Flanagan are serving up something different. Metropol catches up with the Two Raw Sisters about their refreshing, inclusive approach to eating.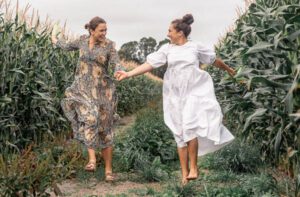 Rosa, 24, and Margo, 22, have eaten themselves back to health.
Chronic fatigue left Margo bed bound for most of her final two years of high school, and injury-inducing disordered eating and over training saw Rosa break from her promising career as an elite runner.
So, with their life plans derailed at just 18 and 20, respectively, the sisters flew to Plant Lab culinary school in Los Angeles. Here, Rosa says they learnt about the transformational power of eating wholefoods.
"We were at our worst when we went over there," she says. "We got so much more aware of food and what it could do for our health."
Margo says: "I had health professionals telling me there was nothing I could do about my chronic fatigue. When we went to America, I learned about gut health and got rid of my chronic fatigue in 12-months.
"That's when I learnt about the power of food and what effect it can have on your health and wellbeing."
For Rosa, she says her philosophy around food was tipped on its head, and she went on to study a Bachelor of Applied Science specialising in Human Nutrition.
"When I look back now I did have a really bad relationship with food," she says. "I thought anything I put in my body had to be super clean in order to be a successful athlete.
She says the physical and mental stress she was putting on her body, "got to the point where I was told at 20 if I don't make changes I physically won't be able to do anything, especially not running."
Now, that has changed.
"When you take the time to look into eating in a healthy way, not dieting all the time, you realise how good you can feel – people are just so used to feeling average they think it's normal that they are always bloated or that they have no energy when it hits 3pm every day – we want to make it easy and affordable for people."
Which is the ethos behind their culinary brand, Two Raw Sisters.
Based at The Welder development on Welles Street in the central city, the sisters run cooking workshops which centre around using pantry staples and fresh ingredients. They have just published their second book, All Eaters Welcome.
They also dismantle others' misconceptions around food.
For example, many assume they are vegan.
"People assume we're vegan and all we eat is raw food whereas we don't follow a diet of any sort," says Rosa.
Instead, the pair's definition of "plant based" means starting a meal with plants, and then adding the meat, dairy, fish, poultry, tofu or tempeh on the side, if you choose.
Margo adds: "Restriction is not sustainable. It's about creating a happy, healthy lifestyle and having fun in the kitchen – otherwise it's just so stressful."
And Rosa says the concept appears to have wide appeal.
"We cater to all age groups, we have 18-year-olds right through to 80-year-olds, males and females – we've made something people are interested in, and which we actually do in our everyday lives.
"Our book is called All Eaters Welcome because we want to welcome all eaters into the kitchen."
All Eaters Welcome is out now.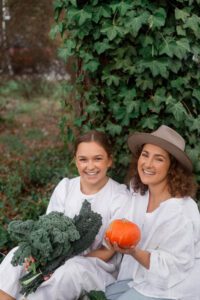 ---