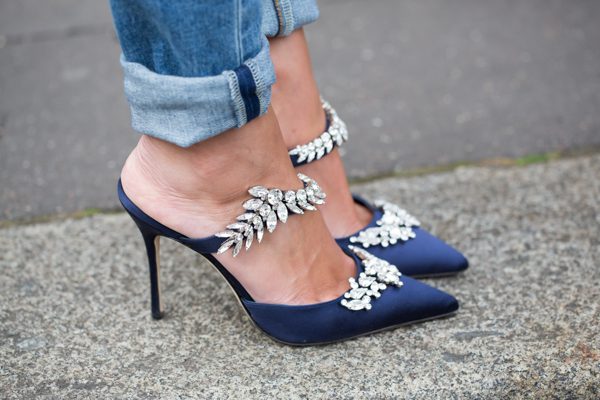 Magpie Style Fashion Editor Louise Heller's style notes: for the love of navy – falling for hues from the deep
Softer on the skin than black, navy is a great go-to choice if you are looking to deviate from an all-black or black-heavy wardrobe.
Try these tips on how to style, what is fast becoming, a colour staple in women's wardrobes from north to south.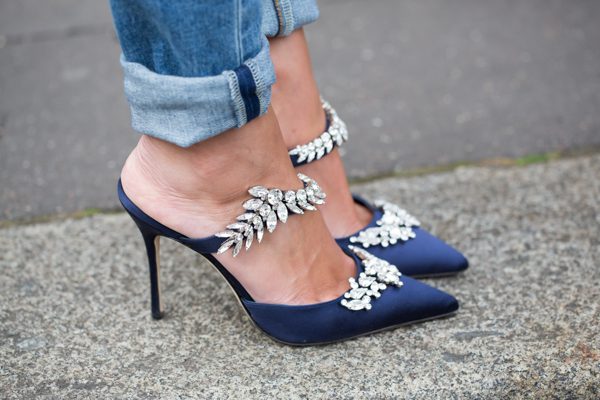 Freshen up: Navy will provide contrast to an outfit without being too visibly harsh. Pair it easily with softer tones, neutrals and brighter colours. Navy always looks polished with white, whether it's with separate pieces top and bottom, or a print such as a pin-stripe.
A touch of the blues: Navy and denim are a match-made in heaven for chic casual dressing. Accessorise with a navy-blue bag, shoes and jewellery or even nail polish. This is an easy starting point when it comes to adding navy blue accessories into the wardrobe. Navy and denim also work wonders when worn with fabrics in lively prints.
Outerwear: Navy is effortless, chic and forever timeless. This is a colour that never will date like an inseason colour. Investing in a navy beautiful trench, blazer or coat would never go a miss… especially when teamed with white underneath.
Black and Blue… Can you? You won't be shunned from the fashion set, but if you are going to wear navy and black together there are some guidelines with how to do this without looking like a bad school uniform. Wear navy and black together, but in a textural way. Keep similar looking fabrics away from each other and wear faux fur and knitwear, or pleats and plain fabric to visually separate the two tones. When pairing the two tones together, aim to add metal or coloured accessories to break it up.
In the navy: Going head-to-toe in monotone navy seems scary to begin with, but this is one way to feel elegant, timeless and completely 'put together' without trying too hard.
A navy trench paired with a navy pair of jeans, a navy skirt teamed with a navy top makes it undeniably stylish and expensive looking. Break it up with coloured accessories, otherwise go all-out and add in more navy!
First published for Magpie Style www.magpiestyle.co.nz