---
He recently won the 2019 Best Shorts Awards, award of merit, as Co-Executive Producer on the Emmy-submitted web series Donna on the Go, as well as the Gold Award from Pinnacle Film Awards for Best Director in the same series and there's likely a swag more to come.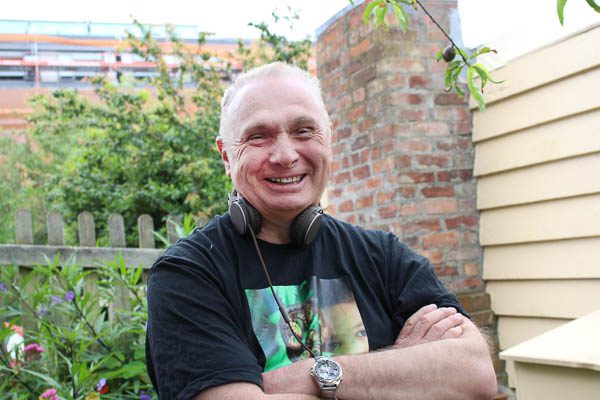 In fact, when it comes to films and television, Christchurch stage and screen impresario Craig Hutchison has rubbed shoulders with some of the finest, from Mission Impossible Director J.J. Abrams and Steven Spielberg's mum, Leah Adler, through to the film crew of Downton Abbey; not to mention his being on the judging panel for the Hollywood Shorts Film Festival 2014/15, his 2016 invitation to the Royal Variety Performance and his red carpet appearance at the 2017 Emmys.
But it was Craig's day-job as Managing Director of Lifelinks, an organisation he took over 25 years ago, that brought him into contact with the dynamic and indefatigable Donna Russo, who he worked with on Donna on the Go, a series designed to raise awareness for people with disabilities.
"Lifelinks provides people with disabilities a tailor-made, whole-life approach to help them attain the best outcomes as far as their values and aspirations," Craig explains.
When Los Angeles film coach Peggy Lane invited Craig to meet her friend whose disabilities didn't stop her from living life to the fullest, he didn't hesitate to book a flight to LA.
At 135cm tall, Donna was born with Turners Syndrome, a chromosomal disorder in which a female is born with only one X chromosome, and now has adult onset FSH Muscular Dystrophy, a condition that slowly robs the muscles of movement.
Donna began dancing at the age of 10 and graduated from Mercyhurst University with a BA in Dance.
Despite dance companies saying she was too short, Donna took on roles of elves (Lord of the Rings), aliens, dolls and monsters in television, film and music videos, and was submitted to the Emmys as Outstanding Actress in a Short Form Series.
Donna on the Go is being released at the Ability Awards in Los Angeles.
On his return, Craig starts rehearsals on the first of three plays by CAS'n'OVA Productions, a theatre company he founded in 2008.
"I love performance. I love working with actors – with people. The face tells everything."
"You've got to live your passion, whatever that may be. If you love it, you'll thrive. Lose your passion and you're only half-alive."
---