---
Insulating your home or investment property not only keeps you warm and dry and saves on power bills, but it increases the value and compliance of your asset. Metropol catches up with Canterbury and South Island insulation specialist Michael Cations of Level Head to learn more.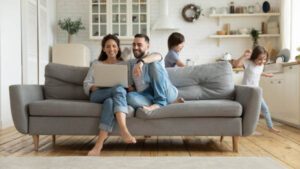 YOU USE INSULATION PANELS. WHAT'S THE DIFFERENCE BETWEEN THESE AND GLASS WOOL INSULATION?
"We use Expol underfloor heating, which are rigid polystyrene panels fitted under floorboards to stop cold air and damp drawing through. The products are non-allergenic and non-irritating and come in different varieties for different conditions. If you live somewhere extremely cold or windy for example – which is not uncommon in parts of Canterbury and the lower South Island – I'd recommend our graphite-infused product which is 30 percent above code."
DON'T I HAVE TO DO BIG RENOVATIONS TO GET NEW INSULATION?
"Not at all. Expol is great for new and existing flooring, it exceeds the minimum R Value for timber floors and improves the insulation rating of your home. It's especially great for polished wooden floors common in older homes, or exposed floors common in newer homes."
ISN'T SPRING A FUNNY TIME TO INSULATE?
"Spring is actually a great time! Not just because of our spring specials, but most people wait until winter – when there can be long waits and when they won't get the full benefits of insulation. In spring, it's generally easier to schedule. It's also an opportune time to get set up for summer, before your air conditioning bills come in."
Contact Mike on 0273444680 or via mike@levelhead.co.nz for a no-obligation quote, or to find out more about the springtime specials.
---