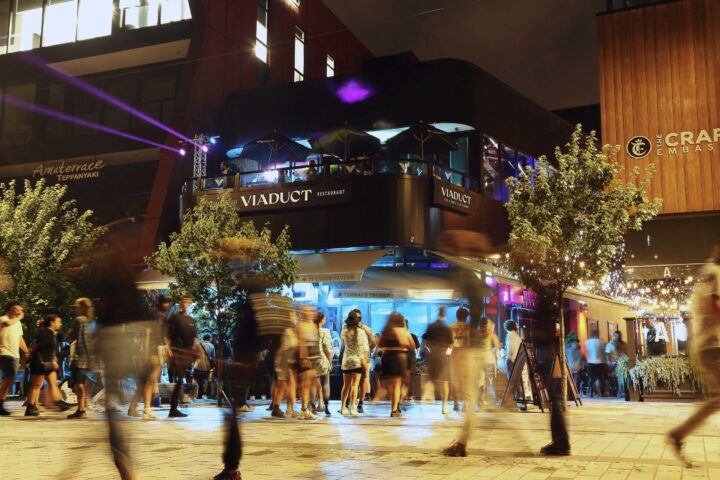 Legendary lunches to dining and nightlife: Viaduct Restaurant
---
Christchurch favourite Viaduct Restaurant has done it again with a revamped menu upping the ante in winter dining stakes along Oxford Terrace.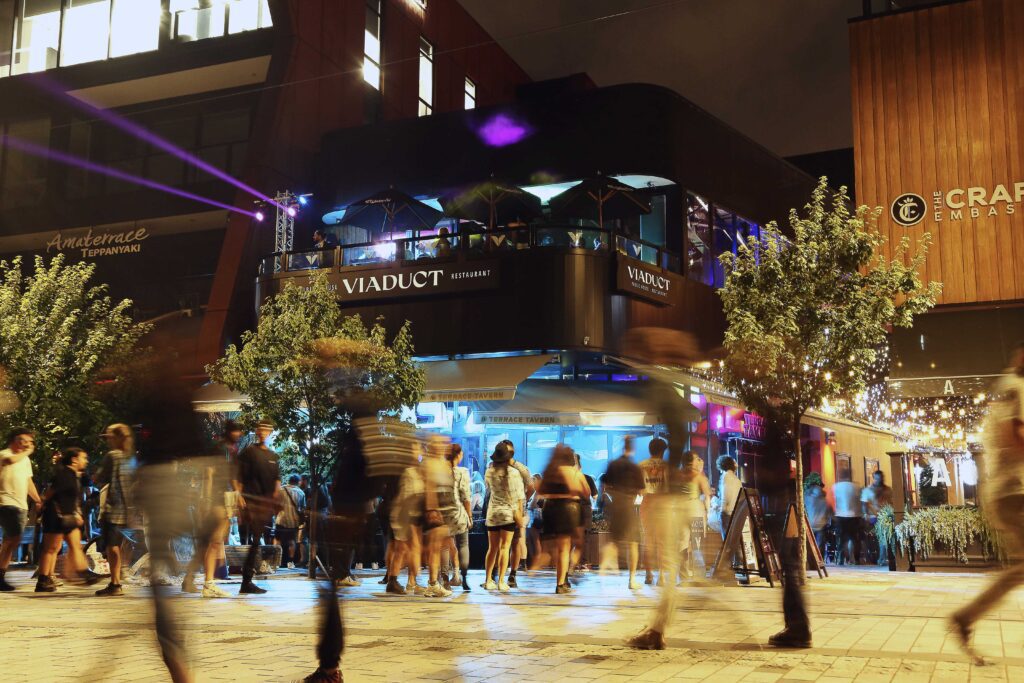 Top of the must-do list at this multi-dimensional eatery overlooking the Avon River is a new Legendary Lunch with drinks package available Fridays, Saturdays and Sundays. You won't go hungry with this one, or thirsty either! The three-course menu includes a two-hour complementary beverage package and is ideal for groups, special occasion and all manner of gatherings. Then again who needs an excuse to wile away the time eating and drinking in comfort and style?
A modern tavern on level 1 at the centre of The Terrace, Viaduct has an upmarket yet casual atmosphere. Founder and experienced hospitality operator Jonathan Botherway, together with head chef Robert Kimi are responsible for the exciting menu offerings, designed for all palates and occasions. From small plates, burgers, shared platters, gourmet salads and large plates to desserts and drinks, options are plentiful and mouth-watering.
A succulent selection of smoked meats includes lamb shoulder, pork belly, sirloin and ribeye steaks, and char-grilled skewers. This is barbecuing Kiwi style for you to enjoy at all hours of the day and into the night, casual dining and alfresco on the balcony.
A daily happy hour runs from 4pm to 6pm six afternoons a week with $6 house wines and selected tap beers, leading into night-time wining and dining. The menu is designed to be served for lunch from 12pm till 3.30pm and dinner from 5pm, with a separate snack menu of more charcuterie-style platters for those in-between times.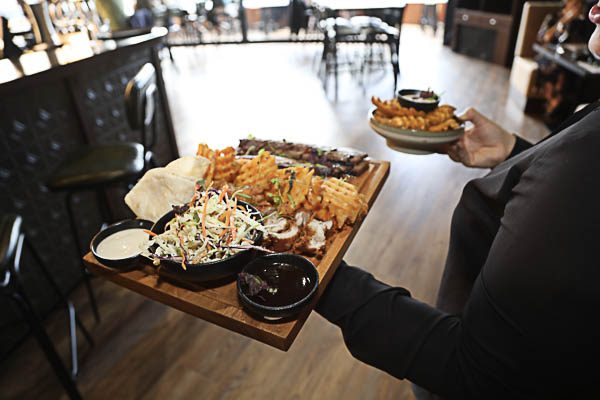 The action doesn't stop when the kitchen closes. The fit-out of the first-floor bar has been cleverly designed to transition from daytime and early evening dining to a late-night dance floor, reminiscent of the former Viaduct and di lusso's famous after-dark atmosphere.
"We've created the bar and restaurant layout and interior design so that wining and dining can naturally progress into a more casual setting as our guests see fit." says Jonathan.
The new di lusso roof top bar will open alongside Viaduct in September. Viaduct is a great functiuon venue, it can accommodate 80 people for a seated meal or up to 200 for canape-style functions. Di lusso will be able to cater for 60 seated diners, and up to 100 guests at canape-style functions. "Viaduct and di lusso are versatile destinations for those seeking a laid-back, high quality hospitality experience – whether that is for a long lunch, or work drinks and everything in between," Jonathan adds.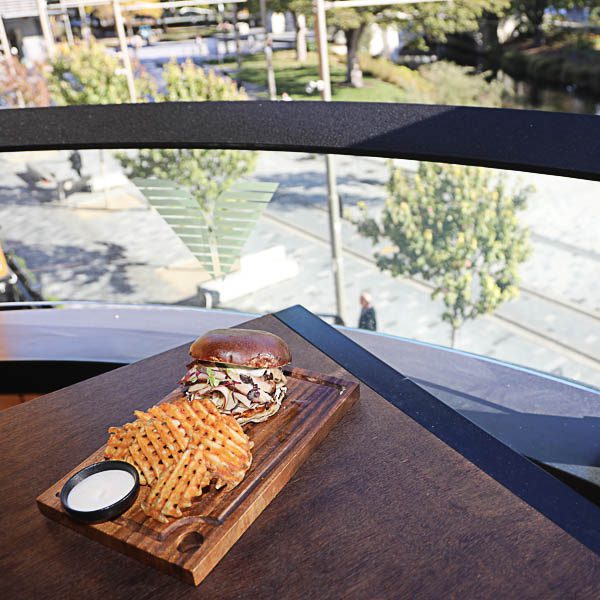 To book your function contact Jonathan direct by emailing info@viaductrestaurant.co.nz or for other bookings visit www.viaductrestaurant.co.nz
---