---
Creating new dishes from last night's (or the night before's) leftovers is nothing new. But creating whole new products from the remnants of meals past? Welcome to the world of edible upcycling.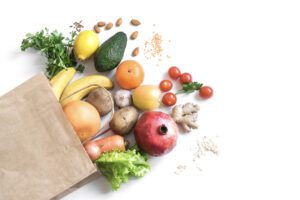 Food upcycling – where new edible products are created from leftovers, by-products and surplus food waste – is tipped to become big this year as conscious consumers and food makers alike look for delicious solutions to reducing food waste.
In New Zealand, it's estimated about a third of our food goes to waste. So it's little surprise foodie heavyweights like Kiwi chefs Nadia Lim and Ben Bayly are fans of the practice.
Food upcyclism takes foods which have imperfections – such as unusually shaped or minorly damaged produce, or items close to its sell-by date – and create whole new edible delights.
Upcycled products can include beer brewed from leftover bread – and leftover grain from beer brewing made into bread; damaged or funny looking fruit and veges can be transformed into nutrient-dense powders and sauces, and meat trimmings can become pet food.
Kiwis can keep an eye out for local brands like Citizen Collective beer and bread, Deja dog food, and Upcycled Grain Project's range of upcycled crackers. Let the guilt-free snacking begin!
---