---
For a faster choice of fare, also situated on Weedons Ross Road in the same block of shops, visit The Milk Bar for a bite to eat. Affordable, accessible, and family-friendly, this casual dining space is great for post-ski day stop-ins.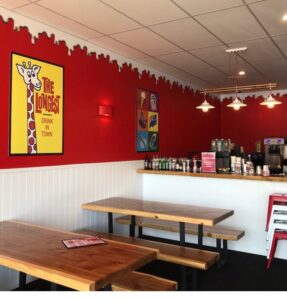 Subdue your hunger by choosing from fresh fish and chips, burgers, quesadillas, and hotdogs or quench your thirst with a thick shake, slushy, or something a little harder; the restaurant is fully licensed. For those with a sweeter tooth, try the amazing New Zealand-made ice cream.
Know what you want to order? Walk straight up to the counter. It is that simple.
Adults can unlock their inner child with an old-school spacies machine and the actual children can run around in the kids play area. Talk about carefree dining!
For the budget conscious or the easy going, add this destination to your takeaway tick-list.
Visit The Milk Bar at 736 Weedons, search The Milk Bar on Facebook, or phone (03) 421 3626.
---