---
The New Zealand Brain Research Institute (NZBRI) has three main charitable aims: to reveal new knowledge about the brain and its dysfunction; to improve the standard of care for people with neurological disorders, locally, nationally and globally, and to educate clinicians, scientists, and the public on brain research findings and techniques.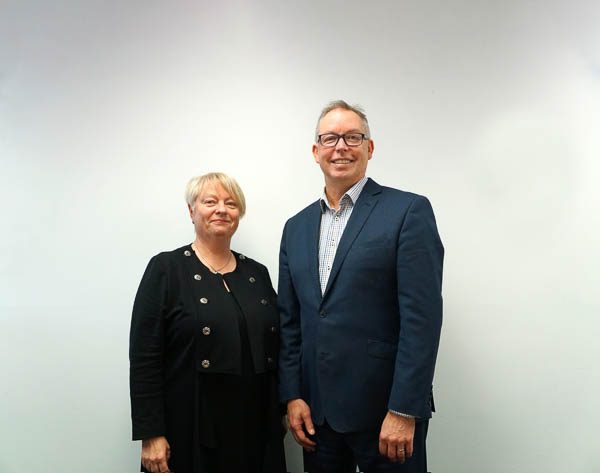 The NZBRI was founded in 2004 and is a wholly-owned subsidiary of the Canterbury Medical Research Foundation (CMRF). Board Chairperson Dr Cheryl Doig says NZBRI is focused on improving brain health for our community through research, education and clinical practice. This work is undertaken by an experienced and globally recognised team of researchers and clinicians who are based in Christchurch.
The NZBRI is also central to identifying emerging research talent, developing that talent and retaining it for Canterbury and New Zealand. However, the life of a medical researcher is not particularly secure. "They are wholly driven by dedication and passion because the funding model we have to work under means their incomes are not guaranteed from year to year," explains NZBRI Commercial Director Colin McDougall.
Dr Doig says that while medical research is vitally important and the work of NZBRI is especially so, funding such research can be challenging. "We do appreciate the regular donations and generous bequests that continue to make our work possible in an increasingly crowded donor market," says Dr Doig, who also recognises the tremendous work of those who volunteer their time to organise various fundraising events that help raise the profile of brain research while also raising valuable research funds.
The major part of the research funding raised by NZBRI comes from the Canterbury Medical Research Foundation, the Neurological Foundation of NZ, Brain Research New Zealand and Health Research Council research grants, but both NZBRI and the Canterbury Medical Research Foundation host entertaining fundraising events throughout the year.
The annual Friends of the Brain Institute (FBI) Golf Tournament and the Opera Meets Art events are popular and continue to be strongly supported by Cantabrians. Upcoming fundraising events include a Gala night at the Court Theatre on 2 August featuring the globally acclaimed play The Father, which smashes misconceptions of dementia and stars acclaimed New Zealand actor Mark Hadlow.
Research Director Dr Michael MacAskill and Professor Tim Anderson lead the research team which is strongly focused on Parkinson's disease. This flagship project is a longitudinal study that has been running for 12 years and has involved several hundred patients, their spouses, and healthy control subjects.
Dr MacAskill says the project has contributed to the international effort to improve the diagnosis of mild cognitive impairment in Parkinson's – a stage where early warning signs for dementia become apparent. This is important for when dementia treatments become available: researchers understand that treatments will need to be applied as early as possible to have a useful impact.
If you would like to know more about NZBRI and how you can support its research work, visit NZBRI on www.nzbri.org or find them on Facebook.
---