---
While there's much to be said for the uncluttered look of an open floor plan, equally there's much to laud in the utilisation of permanent or semi-permanent partitions that create flexible, aesthetically pleasing new spaces while also adding light, privacy and noise alleviation.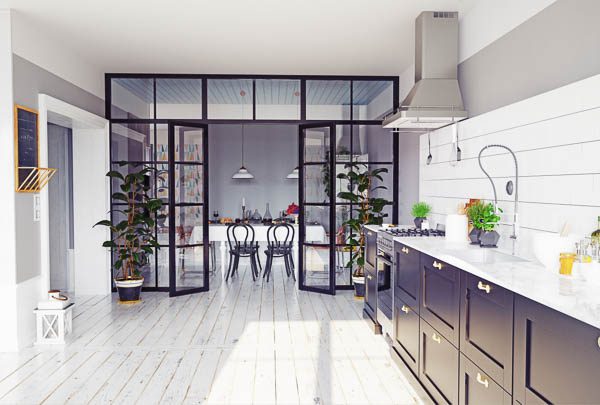 Whether you desire the clean-cut sophistication of a glassed partition in translucent, opaque, coloured or digitally etched glass, or something more budget friendly, such as salvaged doors or casement windows refashioned and revamped, room dividers add oomph!
Consider an open bookcase boasting artworks that can be viewed from both sides, or a suspended louvre blind giving that perfect light and shade interplay. A funky screen of vinyl records, painted, covered in metallic or left in their original retro glory would be a great talking point, as would a vertical garden of lush greenery or potted plants.
When it comes to 21st century partitions, set your imagination free!
---