---
Natural light and fresh air are the holy grail of commercial space and office workers everywhere, but so often Building Code regulations prevent the installation of standard windows, let alone windows that open up to the outside world.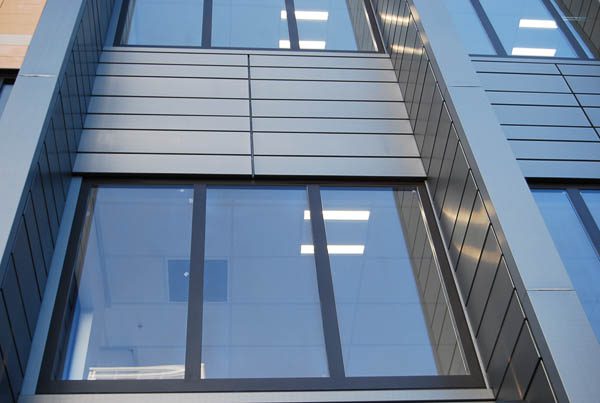 Buildings on a city block can end up with windows front and back, but long sides of solid concrete, making artificial light and air conditioning systems 24/7 unavoidable. However, exciting solutions are close at hand: the innovative team at Smoke Control New Zealand can greatly enhance the versatility of your building project with their window systems that don't just meet but can surpass code requirements. The windows are finished to look like standard aluminium windows, but offer so much more.
The new build at 88–92 Cashel Street in Cashel Mall, the site of the old Zetland Hotel and Café Bleu, is one of several buildings that Smoke Control has provided windows for in the Christchurch rebuild. It sits a mere 250mm away from its neighbour – so standard windows were not an option. Thanks to Smoke Control however, the building has both natural light and fresh air, with further benefits, including energy efficiency gained through power saving, thermally broken frames, acoustic performance, and of course, fire ratings from 30 minutes to 2 hours.
The windows are designed to be self-closing should a fire start, and work using an arm fitted with a fusible link that fails in a fire, closing the window automatically. Further, an electronic option links to the building's fire alarm system. Without these self-closing systems, opening windows would not be permitted by the Building Code.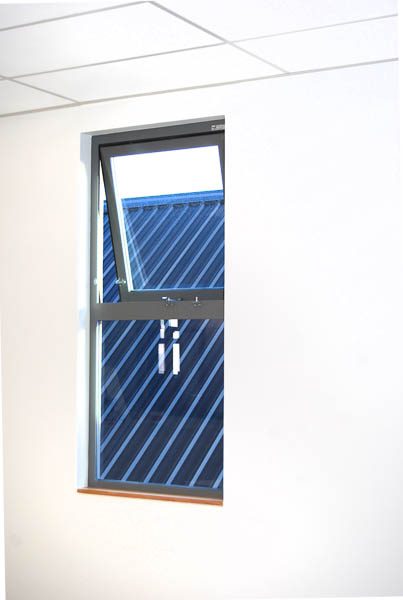 Matt Cockerell, Project Manager for Smoke Control New Zealand, has been installing windows for 15 years. "The benefits of these products are huge – as well as light, air, energy savings and acoustics, these windows stop fire spreading to adjacent buildings in both directions".
Smoke Control New Zealand is not just leading the way in fire rated windows; they offer an extensive range of products to meet every requirement. Their fire curtains and shutters, static smoke and fire baffles, fire doors and natural ventilation range can be tailored to a package bespoke to your project – and you're backed all the way by a top-of-the-market technical support and maintenance team.
Matt says the company is innovative and lead the field in design and expertise. There are five engineers the wider team can call on to find solutions for every situation encountered on site. Find out more at www.smokecontrol.co.nz.
---