---
The thought of creating a smokey eye can be daunting but below Nikita has created some tips and tricks to help you try it out for yourself.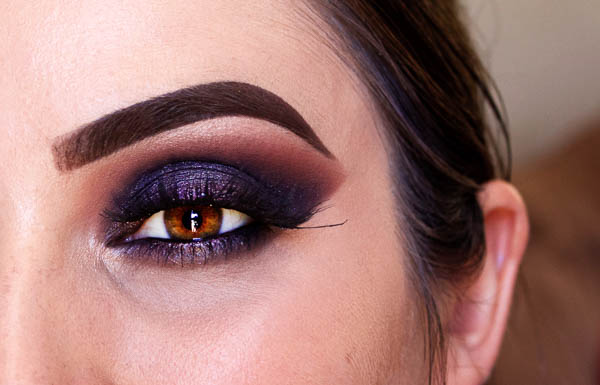 Prime your eyelids. A good base is vital, so having your lids oil free is a must! There are a range of eye primers available or you can use Nikita's trick and buff translucent powder into your eyelids. This helps get rid of any oils and mattifies the eyelid for eyeshadow.
Apply a transition colour through your crease using a fluffy eye blending brush. A transition shade helps blend all the colours together. Opt for an orange or light brown shade as these tend to work with any eyeshadow colours. Make sure to blend this in well.
Apply a deep brown shadow first (and then blend) before applying your black shadow. Have you ever noticed how a smokey eye turns a blue/grey colour during the day? This is because the black shadow oxidises with the oils on your eyelid as the day goes on. Unfortunately, no matter how much eye primer you apply, you can't stop your eyelids from producing oils during the day, so a brown shade is essential if you want to help prevent this.
Blend blend blend! The key to a good smokey eye is blending. Use a small fluffy eye brush to blend out every layer of colour as you go and don't forget to blend at the very end to make sure there are no harsh lines.
Apply your favourite mascara or falsies to complete the look.
---