---
Big, bright new premises equate to more gifts and goodies at Mickey Raes Gifts & Crafts shop in the Hanmer Springs Boulder Point Precinct.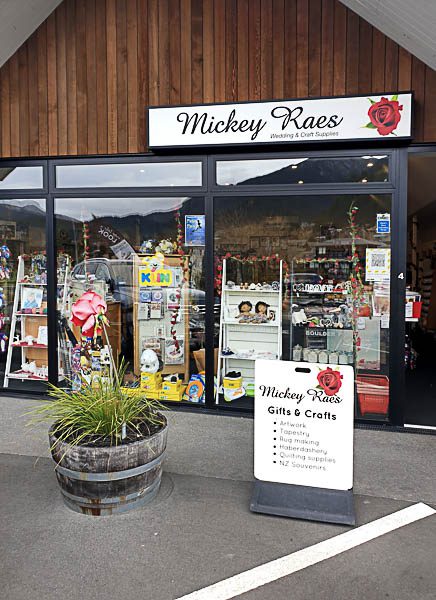 Owner Wendy Lamont recently shifted to new premises, right next door to her previous shop in Chisholm Street (across from the duck pond), and now stocks an even bigger range. Craft goodies, gifts for all occasions, baby clothing, educational toys, wool and yarn supplies and even her own label wedding accessories entice visitors and locals inside to peruse the displays.
"Having more space meant I could extend some lines I stock, and add new ones," she laughs. Wendy still stocks the items she loves – fabrics, sewing, knitting, crochet and quilting supplies, craft kits and haberdashery, as well as an Aladdin's Cave of other treasures.
All the unique giftware is personally selected by Wendy, who runs the shop herself seven days a week.
"I have wedding accessories, party supplies and birthday presents. I have New Zealand author books, New Zealand souvenirs, Buxton and Baron leather bags, purses and wallets, and also Diamond Dotz art kits."
No visit to Hanmer would be complete without popping in to see for yourself. You can message Wendy via Mickey Raes Facebook page to order products or via email to wenzmickeyrae@gmail.com
---