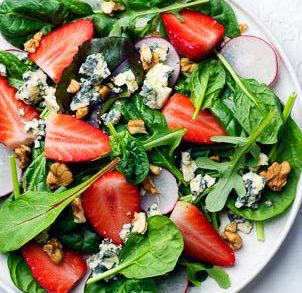 Fruity wee salads
Fruit is a welcome ingredient in many salads, and we're not just talking desserts.
Fresh, frozen, or even tinned, many fruits add extra dimensions to time-honoured savoury vegetable salads. A classic example is a Waldorf salad with apples, celery, grapes, and walnuts. Variations include using dried fruits, such as raisins and dates.
Fresh strawberries, blueberries, and raspberries are welcome additives to colour up salads, and so too is watermelon. They all complement several varieties of greens, including rocket, watercress, basil, mint, and lettuce.
Try some of these:
Strawberries with spinach and pecans. Try caramelised pecans for a change. Also good with avocado, and finely sliced red onion.
Orange or mandarin segments with pan-seared duck and watercress.
Watermelon with feta, mint, and cucumber, or with feta, basil, and strawberries, and a balsamic dressing.
Peaches (pan-fried) with Parma ham, mozzarella cheese, and rocket. Swap ham for chicken, or try seared tuna chunks.
Blueberries with baby spinach, crumbled blue cheese, and toasted pecans. Try a raspberry vinaigrette.
Grapes work well with walnuts, pecans, and pine nuts, and also with most types of lettuce, rocket, and soft crumbly cheeses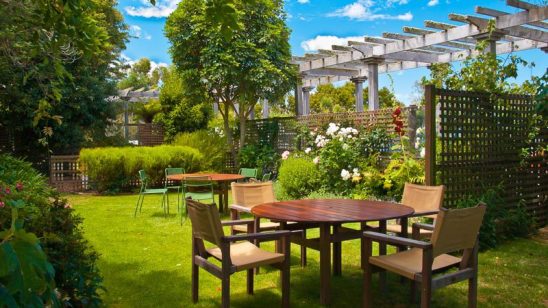 Previous Post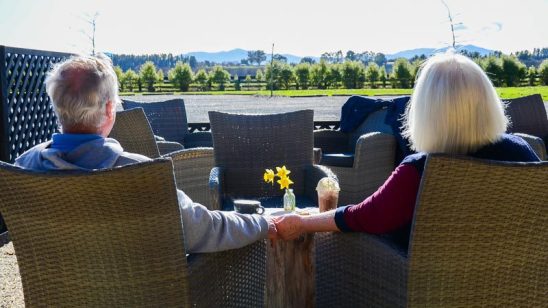 Next Post