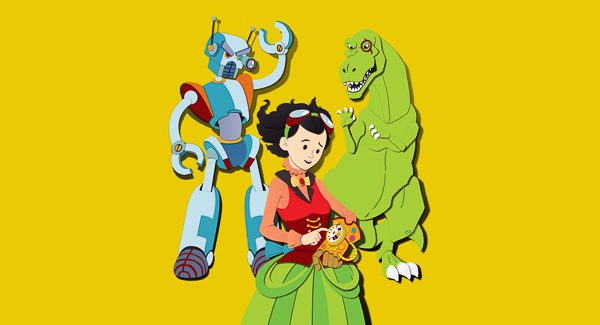 From Dinosaurs to Robots
---
Calling all children of Canterbury! Time-traveller Professor Harriet Wells is coming to The Court Theatre and she wants you to join her as she travels back in time to meet a T-Rex dinosaur, then travels forward in time to meet a talking robot!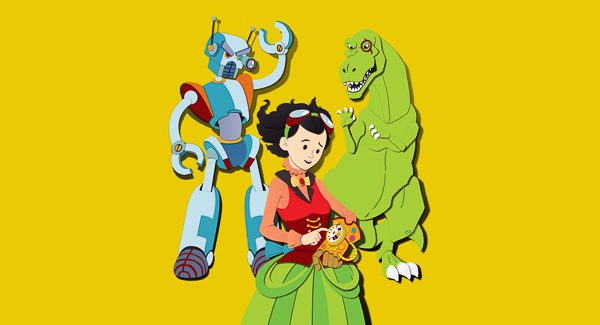 Writer Andrew Todd has based his new kids play, Time Machine, on the original H.G. Wells time-travel story Time Machine. "I've taken Wells' story and infused it with the energy of fellow time-travel work Doctor Who! This version has plucky and likeable lead characters, some wild time-travel antics and, since we're travelling in time, dinosaurs and robots. Everyone likes dinosaurs and robots!"
Professor Wells, played by Hillary Moulder, and her assistant, Eloise, played by Monique Clementson, embark on their adventure after Wells' patron, Lockbottom, played by Dylan Frewin, demands that Harriet proves her time machine invention works. Director Ben Freeth says Time Machine covers all sci-fi bases. "You don't normally get sci-fi in theatre, let alone in a play for kids, so it's something different!"
With Time Machine marking the actor's directorial debut for The Court's mainstage, Freeth's vision is to challenge the audience's imagination, introducing them to creatures they've only dreamed about.
"What I want to capture is a bit of theatre magic; things that make the kids 'ooh' and 'ah'! I want to provide moments of spectacle."
Time Machine – The Court Theatre 13-27 April, Relaxed Performance – Saturday 27 April, 11am. For bookings phone 03 963 0870 or visit www.courttheatre.org.nz. All tickets are $10.
---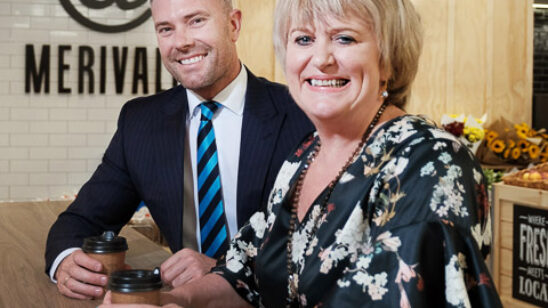 Previous Post
Next Post