---
Will floral prints ever go out of fashion? Never! But if you're going to wear flowers, now is the time to splash out; if one thing screams 'spring has arrived', it's blooming flowers! Check out our top tips for this season.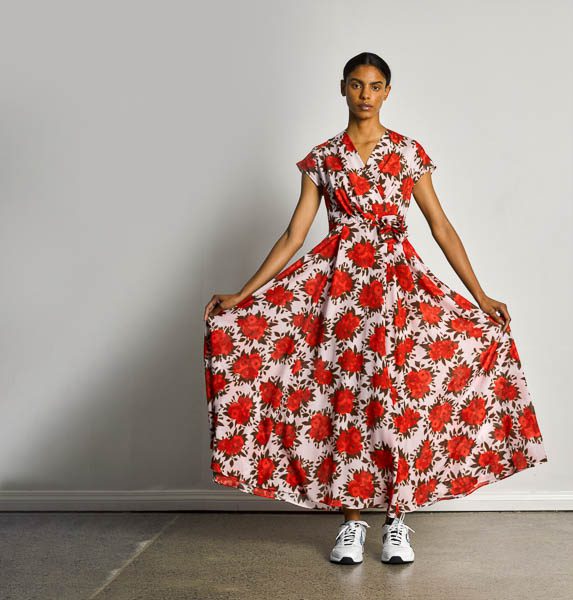 Take inspiration from the tougher punk-style ensembles that incorporate delicate floral prints; a blouse bedecked in beautiful blooms paired with a leather skirt and knee-high boots is a fun look that's equal parts feminine and edgy; perfect for both the office and after work drinks.
If the beach is your fave summertime destination, surfer-girl hibiscus prints are hotter than ever – how about a bold jumpsuit in this playful print?
Don't be afraid of experimenting with interesting colourways and layered prints; up the ante with primary brights contrasting against pastels and lighter shades, or opt for 2019's trendy tones of teal, peach and marigold. Feeling brave? Stand out from the crowd with a daringly feminine combo of a flowery dress and plaid blazer.
While loud and bold is the look of the moment, let's not forget about the elegant and classy; paler and prettier tones are still in style, and wrap dresses, ruched midi skirts and playsuits in pretty pastel florals are spring/summer 2019's favourite silhouettes.
Into a bit of the DIY? Jazz up a pair of old jeans with a flower patch or two – try a cluster of classic daisies or peachy roses.
---