---
Christchurch is the fortunate host of the latest show home built by Kiwi established and operated company Classic Builders. You'll find this twin-gabled beauty at 23 Avanda Avenue in Rolleston and there you'll discover the perfect combination of elegant design and top-quality value for money.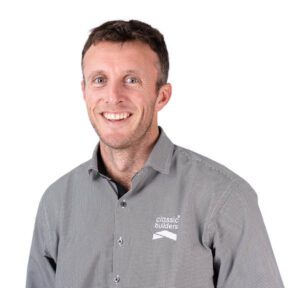 Established in the Bay of Plenty, Classic Builders has earned a formidable reputation throughout New Zealand as one of the leading and most trusted residential builders in the country over the course of more than 24 years.
Today, they're the second largest builder in New Zealand, with seven privately owned branches from Northland to Otago.
Their growth and success to date are testament to the unrivalled commitment they show their clients throughout the build journey, making the clients' needs a priority every step of the way.

We caught up with Dave Fahey, Regional Manager for Classic Builders about first steps for your new build.
---
How should I choose the right plot of land to build my home?
For me it is always about the sun.
Getting a section with the right orientation is key, for thermal efficiency, health of the home and outdoor enjoyment.
Your section needs to be located to enhance your lifestyle – recreation, work, family needs have to be a consideration.
Also, look at the stability of the land.
A TC1 section is far more cost efficient to build on and that frees up funds for specifications and aesthetics of the home. Lastly, the budget.
The combination of build cost and land cost determine the feasibility of a project.
There might need to be compromise with where you live in order to achieve what you want to build – or vice versa.
---
Can I bring my architectural plans to Classic?
Absolutely, while we have a large portfolio of plans to choose from, we are very happy to bring your dream plan to life.
---
Can I customise Classic Builders' plans?
Again, absolutely. In my time with Classic I don't believe I have ever built one of our standard plans without some form of alteration.
We are happy to adapt any plans to ensure that it 100 percent meets your needs and desires, or reorient a plan to take advantage of sun, views, or special features of the section.
The most important thing for us is that our clients get everything they desire out of the design process.
---
How do I compare builders?

Word of mouth is possibly the best form of advertising, and client referrals bring in most of our work. Ask friends and family that have built.
Look for companies without provisional sums in their contracts – you want the true cost of the project not the one that looks good on paper.
Ask questions about what is and is not included in the price and compare apples with apples.
Look for a company that has stood the test of time and ask to view their work.
---
What will I need as a deposit?
That depends on how you want to structure your build. For a house and land package we need a 10 percent deposit.
We hold this in a secure trust account. From there no further payment is required until the building is complete, the code of compliance is issued and the customer has completed a full walk through, ensuring that the house is complete and they are 100 percent happy with every aspect.
With a progress payment structure, a minimal deposit will be taken.
The remaining progress payments are made once the floor is down, when the roof is on, the building is closed in, the walls are gibbed and stopped, and the final one upon completion.
To ensure we are doing the best for the client, we only require progress payments once the work has been completed, meaning that the homeowner is only ever paying for work that has been completed and that they therefore own!
---
What should I look for in a warranty?
In my opinion, the most important aspect of a warranty is that it looks after you equally from day one to year 10.
It should be transparent, backed by a strong performing provider and be easy for any claims to be dealt with quickly and efficiently.
---
Who should I talk to about my ideas?
Speak to the Classic Builders team in your region. In Canterbury call me on 021 196 1480 or visit the website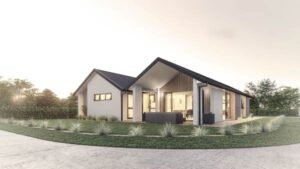 ---