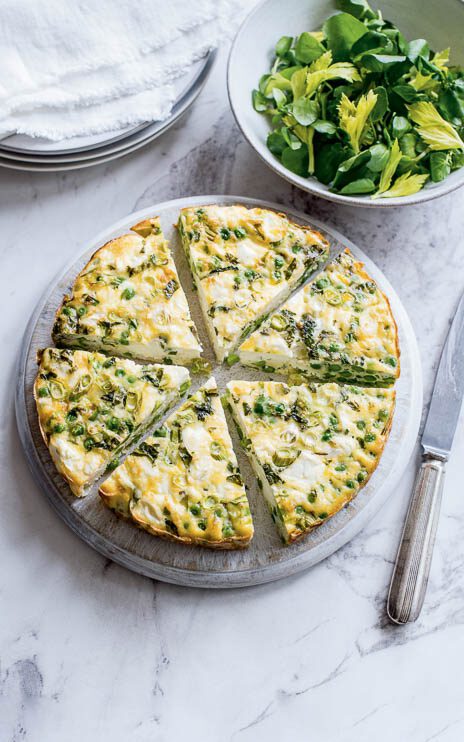 Feta, pea and mint crustless quiche
---
This light and minty crustless quiche is lifted by the salty feta. Perfect for a packed lunch, it will also keep well in the fridge for up to two days. Serve warm or cold with a lightly dressed mixed salad.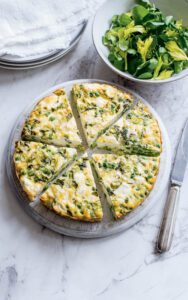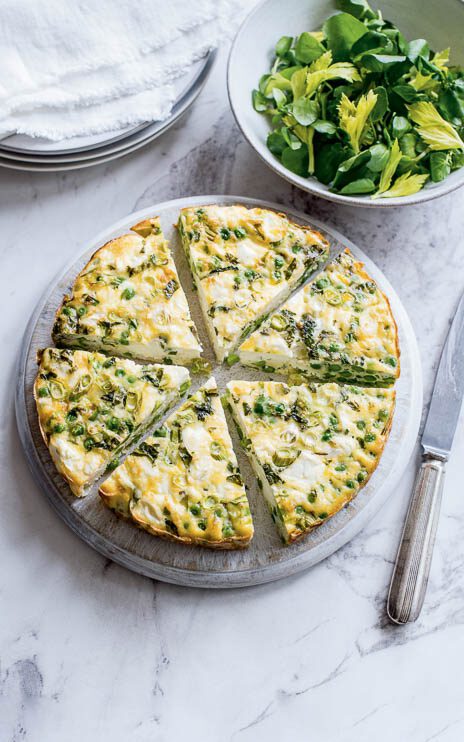 PER SERVING 340 cals | PROTEIN 17g | CARBS 5.5g | FAT 27.5g | FIBRE 2g
INGREDIENTS
1 tsp olive or canola oil,
for greasing
200g feta, cut into roughly 1.5cm cubes
200g frozen peas, thawed
4 spring onions, trimmed and finely sliced
6 large eggs
200g full-fat crème fraîche
1 heaped tbsp finely chopped fresh mint
METHODS
Preheat the oven to 200°C/fan 180°C and lightly oil a shallow round 20cm ceramic pie or quiche dish. It should be around 4cm deep.
Arrange the cubes of feta and the peas in the dish and sprinkle over the spring onions.
Beat the eggs and crème fraîche together in a bowl, then stir in the mint and season well with ground black pepper. (You probably won't need salt as the cheese is salty already.)
Pour the egg mixture over the feta and peas and bake for about 35 to 40 minutes, or until just set. (Test by inserting the tip of a knife into the centre – there should be no liquid remaining.)
Leave the quiche to cool for a few minutes before cutting into wedges to serve.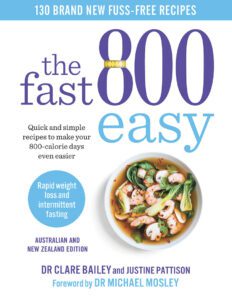 Extracted from The Fast 800 Easy by Dr Clare Bailey and Justine Pattison. Published by Simon & Schuster Australia, RRP $35. Photography © Smith & Gilmour.
---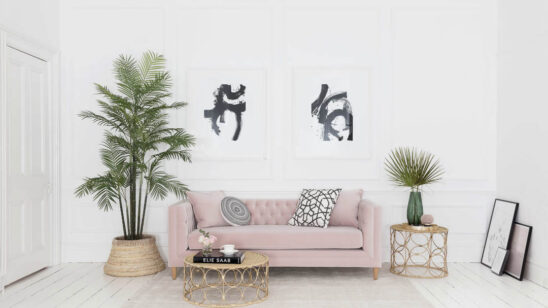 Previous Post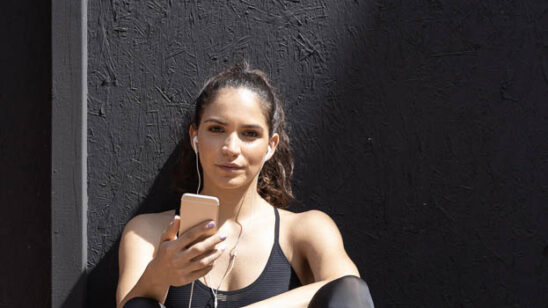 Next Post