---
Adult musicians – and the musically curious – are invited to join an educational and entertaining festival at the Christchurch School of Music next month.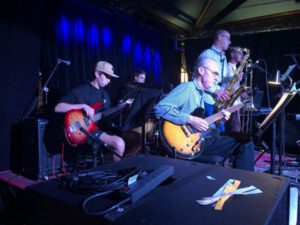 The new Festival of Adult Music Learning will run from September 7 to 13 in collaboration with Adult Community Education NZ (ACE) and its Year of Lifelong Learning initiative.
The festival features a range of free workshops, open rehearsals of all CSM's adult ensembles, and a celebratory concert featuring CSM's Adult Music Performing Groups.
Workshops include specific instruments and disciplines like ukulele, community singing, samba band, and West African drumming, as well as more general options teaching some basic musicianship skills, too.
For those who haven't picked up an instrument in years, or who have been playing solo and are ready to dip their toes into group playing – there's also open rehearsals to join in.
Or, you can just come along for a listen as motivation for getting back into some playing or singing. It is never too late!
The concert on Sunday September 13 will celebrate learning music as an adult and will feature all of CSM's adult groups – string orchestras, wind ensembles, jazz bands and a choir.
For more information and to register your attendance phone 366-1711, email office@csm.org.nz or visit the CSM website.
---