---
They say you are what you eat. But can you feast your way to fabulous skin?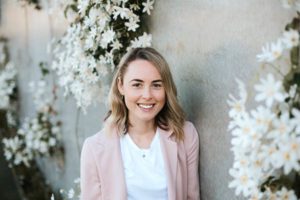 Metropol catches up with Oxford Women's Health dietitian Sara Widdowson to discuss the impact of diet on your skin.
---
How much influence does our diet have on our skin?

It seems many of us have skin complaints we would rather live without and, while there is no shortage of topical creams and lotions claiming to give the results you desire, there is often little attention given to the importance of nutrition when it comes to skin health.
Zinc, vitamins A, C and D, as well as omega-3 fatty acids, are all key players in your skin's health and the nutritional treatment of skin complaints.
---
What foods should we be avoiding?
There is some evidence that foods that contribute to a high glycaemic diet (high in refined carbohydrates and sugar) can contribute to the development of acne.
This is because high sugar levels in the bloodstream cause the release of a hormone called insulin, which increases production of androgens – hormones associated with an increase in acne.
When eating carbohydrates, aim to include those high in fibre, such as wholegrains, pulses, legumes, vegetables and fruit, rather than foods with added sugar.
---
What are some of the best foods we can eat to make the most of our skin health?
Zinc

Zinc is an essential micronutrient for many processes within the human body, including skin healing.
Research has shown that those with acne have lower zinc stores than those without skin complaints.
The exact mechanism in which zinc assists in the treatment of acne is not fully understood but what is clear is that there is a relationship between zinc intake and acne.
Zinc is relatively safe to take as a supplement and is found in food sources such as red meat, shellfish and nuts or seeds.
Vitamin A

Vitamin A has been shown to prevent UV-light mediated skin damage and is likely useful for the treatment of psoriasis.
Vitamin A is found in yellow and orange fruits and vegetables, as well as eggs and dark leafy vegetables.
Omega-3 Fatty Acids

Omega-3 essential fatty acids are a group of polyunsaturated fats that are known to have health benefits, such as reducing inflammation in women with endometriosis and protection against heart disease.
When it comes to skin health, supplementation of omega-3 is useful for dermatitis and psoriasis treatment. You can find omega-3 in foods such as oily fish, avocado and olive oil.
Vitamin D
This vitamin is unique as it is found in poor quantities in our food.
Most of our vitamin D comes from sunlight but there is a fine line between sun exposure that is helpful for skin and increasing your risk of sun damage.
Vitamin D reduces inflammation and improves immunity and skin healing time.
Vitamin C

Vitamin C is often taken to prevent or treat a cold but it also plays a valuable role in skin health.
Remember stories of sailors getting scurvy while out at sea for months without fruits and vegetables?
This is due to vitamin C deficiency. While deficiency in recent times is uncommon, appropriate intake does promote skin hydration and wound healing.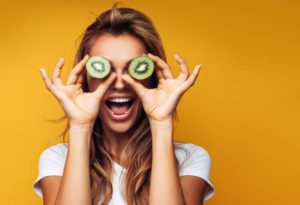 ---