---
Dwayne Prendergast, Director of Jennian Homes Canterbury, says the year has started with strong sales. "We are particularly pleased with the number of new high-end architectural builds we are doing, along with our large range of family and holiday homes," Dwayne says.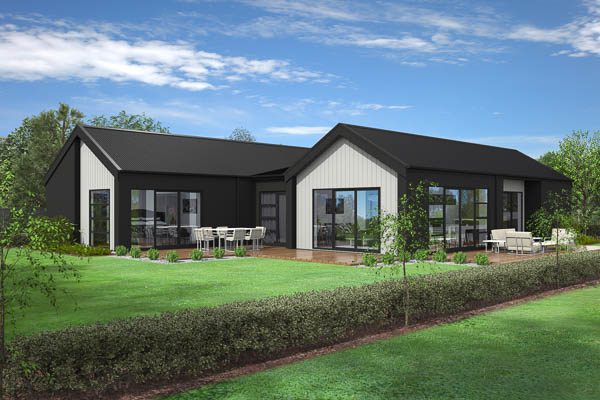 This year has seen the completion of a number of in-house designed architectural builds in Westmorland. "The homes are built into the hillside, and enjoy stunning views over the city." With special block foundation engineered floors, Jennian Homes has ensured these builds don't just look fantastic, but are built to meet the environmental challenges.
"We are really enjoying handling whole projects – beginning with designs created by our team from scratch, through to seeing delighted owners moving in," Dave says. "The process is made that much easier for clients with our Studio J display centre right here at our office in Sockburn.
It is open from 8am-5pm Monday to Friday and it is just great because it removes the need for clients to try to visualise; they can see all the materials and colour options as they would appear on a finished home." If you are thinking of building, it's never too early to talk to one of the team at Jennian Homes.
The Jennian team are there to explore your ideas, explain options and offer complete certainty around the process of building with Jennian Homes. "If you'd love an architectural home but budget is a constraint, utilising the in-house design team is an extremely cost-effective way to achieve your goal," Dwayne says.
The design team is completed by in-house sales and accounts, and there is a fantastic set of skilled personnel in the key project management group. "We've all got such energy and enthusiasm for what we achieve here, and it's because we work with great brands, great trades and we get great results. We've completed numerous homes for delighted clients and we are proud of what we are doing," Dwayne says.
The team has expanded the area it covers and Jennian Homes Canterbury is now creating dream homes for happy clients from Kaikoura to Waimate. Jennian's homes are also completed under fixed contracts. "We understand that people can come to building with concerns about controlling the costs. We guarantee there won't be any unpleasant surprises with your budget," Dwayne says.
Jennian Homes also ensures there are a range of display homes available to view at any one time, which is no mean feat given they get snapped up by impressed buyers very quickly. Both of the Jennian Homes Canterbury display homes in Rolleston and Rangiora are open Saturday and Sunday from 12-4pm and an exciting new concept in display homes is about to open in Halswell Commons. Stunning display homes in Ashburton and Timaru are open for your viewing with team members on site.
---