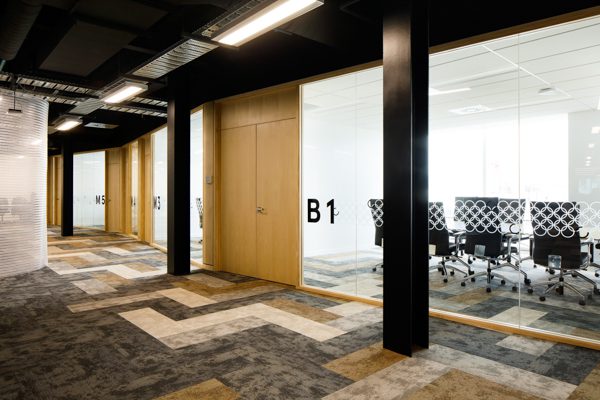 Exceptional spaces: Sheppard and Rout's award nominated fit-out of ChristchurchNZ's offices in the BNZ Centre
Our work is shaped by our surroundings and office space is vital in business. Often modern offices have a certain sameness – the blandness of a standard corporate look. Sheppard and Rout Architects set about overturning this convention when designing the fit-out for the new ChristchurchNZ offices in the BNZ Centre, a Canterbury regional NZIA awards entrant.
"ChristchurchNZ is the city's economic development and profile agency charged with stimulating economic activity and attracting visitors to Ōtautahi Christchurch," Sheppard and Rout Director Jasper van der Lingen says. "It needed to be a warm and friendly space; conducive to the development of ideas, an interesting and people-oriented place and one which would also showcase products from the region. We were working to a tight budget and had to be creative."
The resulting 1200sqm space is both efficient and stylish with its mix of open plan work areas and break out/meeting rooms. "Flexibility was key, so there are meeting rooms for all different purposes – from the very small for privacy, up to mini conference size. Because visitors come to these rooms we made sure they were sited for the best views of the city and the Port Hills."
The design also makes use of natural and sustainable materials; timber joinery around the meeting rooms for warmth and carpet tiles made from recycled fish nets echo the natural palette of browns, creams and charcoals, creating a calming mood and effect.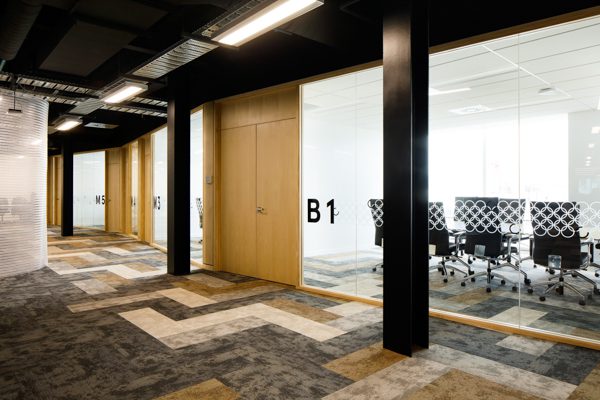 One feature which pushes the boundaries of what can be done with office space is the lack of suspended ceiling. "We simply got rid of it, exposed all the services and painted everything black. It gives a great sense of increased height."