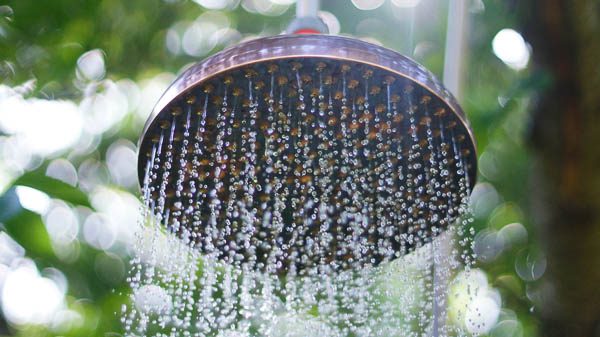 Elegance & Character: Hydra Plumbing
---
For the Brown family, copper and brass are like living things that can be transformed into the most amazing products. Before the earthquakes the family owned a vintage hardware and heritage restoration business. February 2011 destroyed that and the Browns needed to find a new direction. Left with just a few elegant period taps, a passion for engineering and a drive to develop the perfect shower, Hydra Plumbing was born.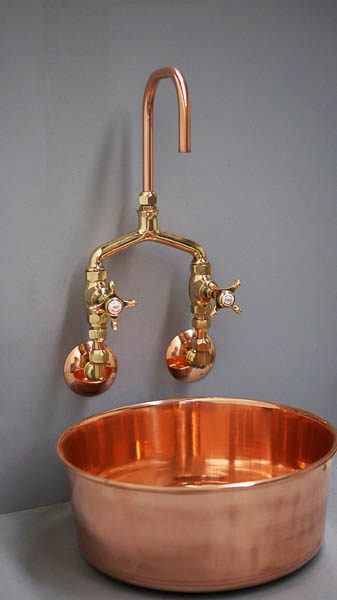 Today the company is a bespoke plumbing manufacturer creating showers, basins, taps, baths and sinks predominantly using solid copper and brass. It's the longevity of these materials that was the attraction and the fact that they can survive in any environment. As the Browns say – "We build all our products with outdoor applications in mind. What works for outdoors will also work indoors."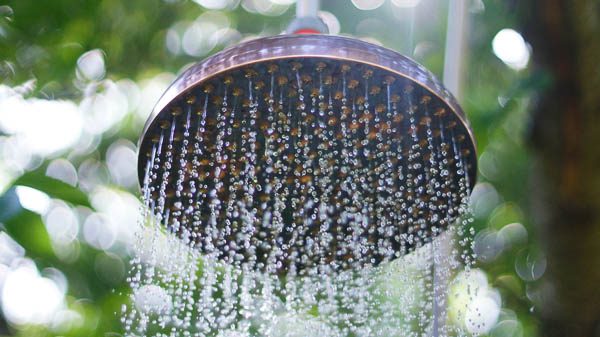 Hydra Plumbing's showers have been shipped all over the world, to some 32 countries, where they grace the precincts of beautiful luxury resorts and hotels. Such elegance and character is also available for the local market. A stunning copper shower rose can be matched with custom-made taps and basins, towel rails and toilet roll holders to achieve a distinctive look that is appropriate either for the sympathetic restoration of heritage properties or for a unique look in modern, architecturally designed homes.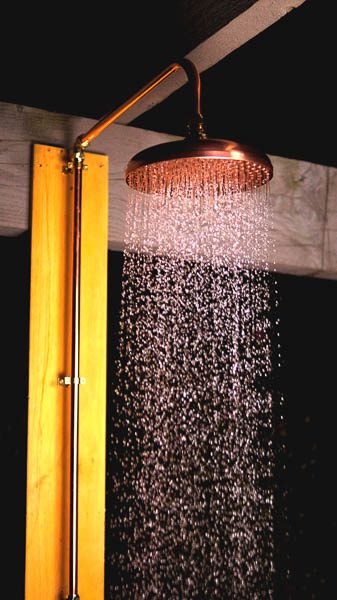 All of Hydra Plumbing's Heritage range products are crafted in their Christchurch workshop by hand using time-tested techniques and robust materials. They build by hand to ensure customers get exactly what they need and to allow the flexibility for unique designs. "Many of our product designs are customer-driven. They may send us a picture of something that appeals to them and ask us to make it. Customers these days are more aware that they can have something different – something that truly reflects their taste and is not mass produced."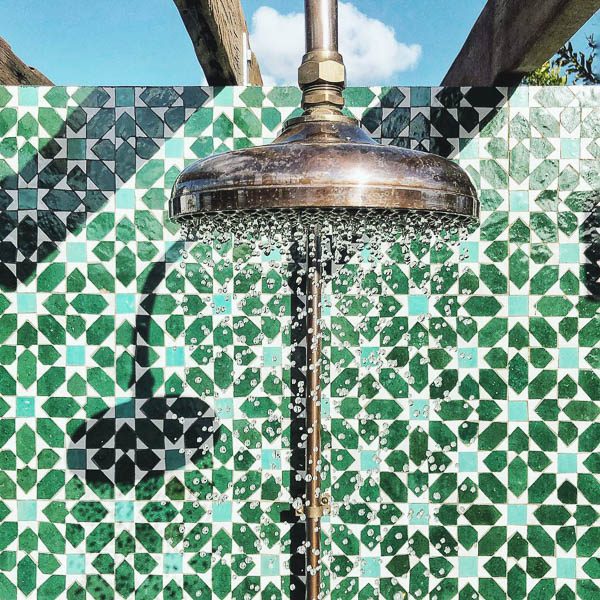 To create that special point of difference, copper and brass can also be finished in a variety of ways to match other fittings. The polished finish is the starting point for all the finishes and is done by hand using an electric buffing machine, polishing wheels and wax-based polish. The antique finish is an evolution of the polished finish. Fittings are dipped into a water-based oxidiser that speeds up the aging process, rapidly achieving months of aging in about twenty minutes.
Hydra Plumbing can also provide a chrome finish by chrome plating their copper and brass fittings using an electroplating process. Then there is the nickel finish – a variation of the chrome plated one with a more matte silver finish. The copper and brass can also be powder coated.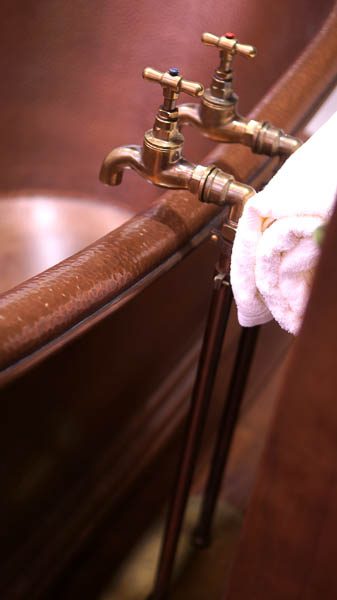 All these options simply serve to emphasise that the showers and fittings from Hydra Plumbing are indeed custom-made to each owners' specific needs. That's what makes these beautiful pieces even more attractive.
To take advantage of Hydra Plumbing's bespoke service, contact them on Freephone 0508 426 225 or email info@hydraplumbing.co.nz.
---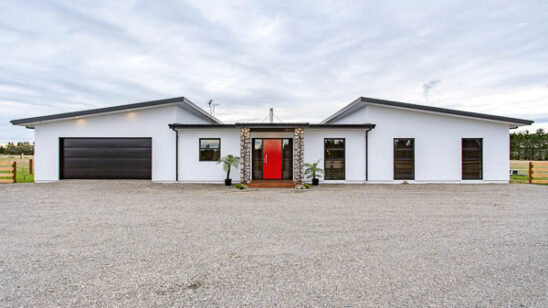 Previous Post