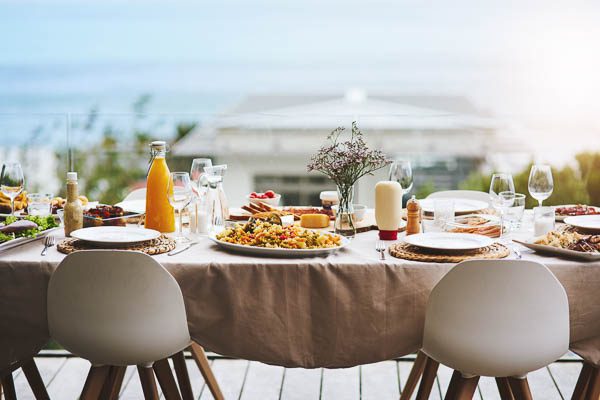 Effortless Entertaining
---
The days are getting warmer and the BBQs are getting dusted off. We're quickly heading into the season of entertaining, which means one thing: stress. In the next few months we have the big events like Christmas and New Year's, not to mention the smaller dinner parties, barbeques and just general celebrating.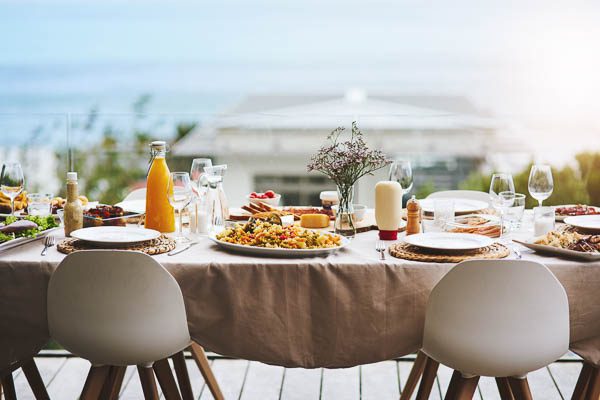 Not surprisingly, you want to be the 'hostess with the mostest'. So rather than spending excessive amounts of your time scrolling through the internet to find quirky ways to arrange your cheese on a platter, we've pulled together some of our top tips to keep the guests out of your ear and the entertaining effortless.
Summer lovin': we can't change the weather, but we can try our best to plan around it. Although it seems like an obvious tip, make sure you're prepared for four seasons in one day. There's nothing worse than hosting an outdoor party and the weather turns. If you're well prepared, executing plan B will be much less stressful than having to wing it on the day.
---
(Not so) fine china: while grandma's china that has been passed down for generations usually makes an appearance at these sorts of events, it's not the be all and end all of your gatherings. Paper plates and cutlery are a much cheaper and more practical option with zero dishes and they won't break hearts if they're accidentally dropped on floor; the same can't be said about the china. Grandma will understand.
---
You're in luck: just because you're hosting the event doesn't mean that you should do all of the heavy lifting. Having a potluck-style event allows for some of the work to be shared around. Not only that, but people who have food allergies or preferences could bring a dish that they'll be able to both eat and enjoy.
---
Quality not quantity: decorations are a nice touch but it's unnecessary to attempt to transport your guests into a new world. Something as simple as flowers or a mason jar filled with fairy lights are an easy way to make a space look like you've slaved over it for hours. Besides, isn't it more about the company than the presentation?
---