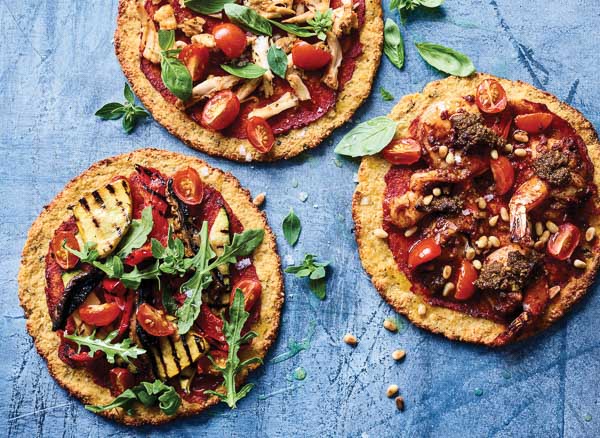 Easy cauliflower pizzas three ways: Metropol Recipe
---
Luke Hines is Australia's clean-living expert and he grounds much of his food philosophy in the clean living, paleo, keto realm. He loves making fresh healthy food accessible to everyday eating and teaching people that eating well can be really simple, and really delicious!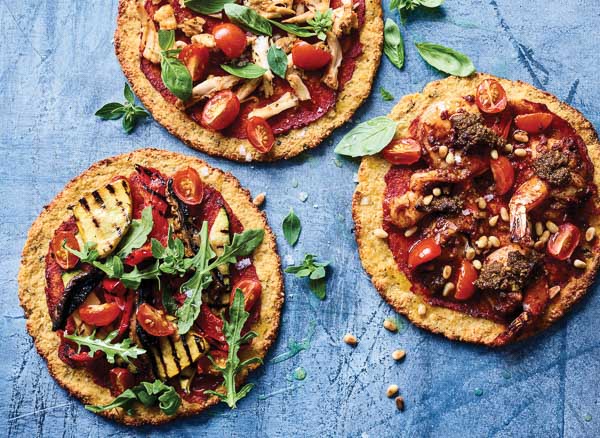 Luke made his debut on the Food Show stages last year and he loved it so much, that he's back! Luke is going to be doing live cooking demonstrations at The Food Show in Christchurch, Wellington and Auckland this year. Visitors will get a chance to see Luke live in action and pick up some of his best cooking tips. Tickets to The Food Show are available from www.foodshow.co.nz. Luke has shared a favourite recipe below.
I love pizza – I mean, who doesn't? The only problem is I can never decide which toppings I want! If you're like me, then don't worry, with these versatile mini pizzas I've got you sorted.
Ingredients
800g (4 cups) Cooked Cauliflower Rice
100g (1 cup) almond meal, plus extra if needed
2 tablespoons arrowroot or tapioca flour
2 eggs, beaten
2 teaspoons dried oregano
1 teaspoon sea salt
1 tablespoon extra-virgin olive oil
Method
Preheat the oven to 180°C and line two large baking trays with baking paper. Make the cauliflower rice as instructed, then leave to cool. Once it is cool enough to touch, pile it up in the centre of a dry tea towel, gather the ends together, twist and firmly squeeze out any excess water.
Add the cauliflower rice to a large bowl together with the almond meal, arrowroot or tapioca flour, egg, oregano and salt and stir well to combine. The mixture should be dough-like in consistency – if it's looking a little crumbly, simply add some more almond meal until it holds together.
Using a spoon, dollop your 'dough' onto the prepared baking trays and spread out into three 12–15 cm rounds, about 5 mm thick. Bake for 30–40 minutes, or until lightly golden.
Remove from the oven, add your chosen toppings and place back in the oven for 10 minutes, or until the edges of the bases are golden brown and the toppings are heated through. Remove from the oven and top with your chosen garnish ingredients, drizzle over the olive oil and serve.
Roast chicken topping
1 teaspoon tomato paste 100g shredded chicken
6 cherry tomatoes, quartered
basil leaves, to serve
Prawn topping
1 teaspoon tomato paste
100g Tiger Prawns, cooked and roughly chopped
1 tablespoon pesto
4 cherry tomatoes, quartered
juice of 1⁄4 lemon
toasted pine nuts, to serve
Chargrilled vegetable topping
1 teaspoon tomato paste
100g chargrilled zucchini, capsicum and eggplant
4 cherry tomatoes, quartered
baby rocket leaves, to serve
---
---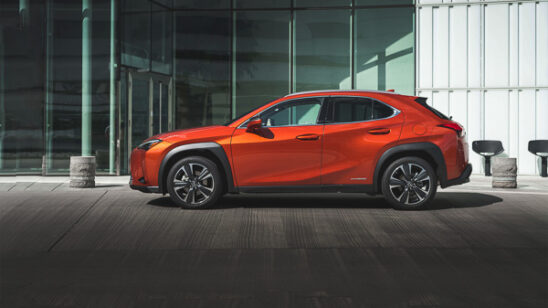 Previous Post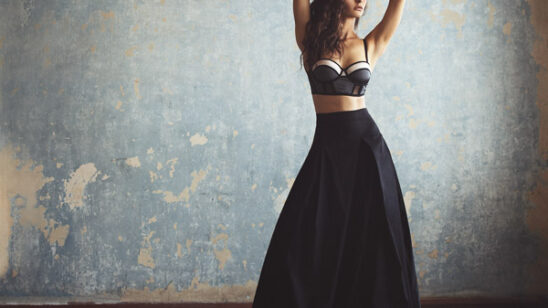 Next Post