---
Established 80 years ago, the 100 percent New Zealand-owned and operated engineering practice Babbage provides structural, geotech, civil, building and engineering design services, as well as building surveying and ecology reporting services.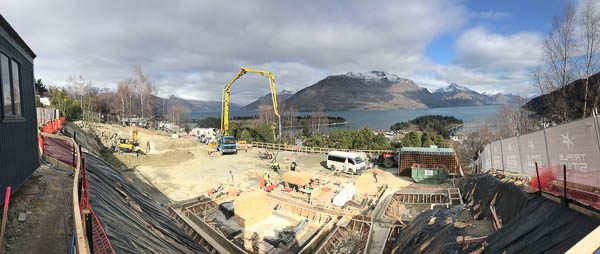 "We have a solid reputation for delivery across the whole of New Zealand, with the Christchurch and recently opened Queenstown office delivering design solutions to all corners of the South Island," South Island Business Manager Matt Harris says.
Furthermore, Babbage's sister company Bioresearches is a specialist ecology and environmental consultancy.
With the introduction of building surveying, Babbage is also supplying assistance to the commercial real estate sector, property investors, owners and body corporates. By undertaking pre-purchase due-diligence assessments, facility management reviews and long-term maintenance plans, Babbage mitigates client property land acquisition and disposal risk, including providing advice regarding commercial lease negotiation and review.
The team's integrated value-added design philosophy is apparent in the high-end 1,417m2 Belfast Terrace development which overlooks central Queenstown. The successful delivery of the nearly completed Hyundai showroom on Christchurch's Durham Street also illustrates Babbage's 'single point of contact' formula, prioritising the ability to talk directly to the senior staff involved on each venture.
The personal touch means not only happy retained and repeat clients, but key staff as well, which Babbage recognises ensures continuity of relationship management and strong sector knowledge. Contact Matt Harris on 027 706 7933 or
solutions@babbage.co.nz.
---