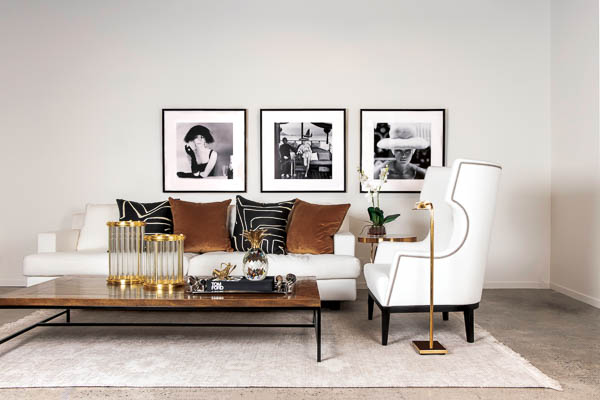 Distinctive Luxury: Trenzseater
---
Trenzseater's vision is built on the foundation of custom-made luxury design which is authentic, personalised, distinctive and instantly recognisable. Directors Ben and Hamish Lewis offer a full interior design service with a deserved reputation for detailing some of New Zealand's finest residences.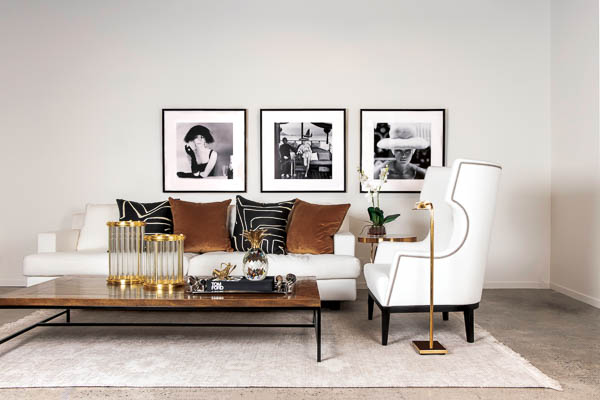 Their interior design service has gained international recognition through awards at the International Design and Architecture Awards – in September of this year, Trenzseater took home the prestigious International Interior Design Award! They have also received accolades at the International Design Awards (IDA) and the Andrew Martin Design Review over the years.
Trenzseater has a large portfolio of renowned international brands that it represents and exclusively distributes through its beautiful showrooms. Sourced from Italy, Sweden, Belgium, the Netherlands, Czech Republic, England, and the United States of America, the collection of brands demonstrates Trenzseater's commitment to bringing the finest in international design to New Zealand.
The selection of outstanding international brands includes names such as Eichholtz – renowned for its grand opulent scale and exquisite taste in beautiful objects, lighting and accessories. The very desirable Italian Vittoria Frigeiro label's pieces radiate austere perfection, sophisticated details and contemporary design with time-honoured traditions for the luxury market.
Lighting brands have been hand-chosen for their excellence in design, innovation and beauty. Historic British luxury Bert Frank draws influence from the design codes of the industrial era, but with a modern twist. Bomma of the Czech Republic showcases that country's historic expertise in stunning hand-blown glass, while Buster and Punch lighting and hardware draws inspiration from London's fashion, music and subculture scenes.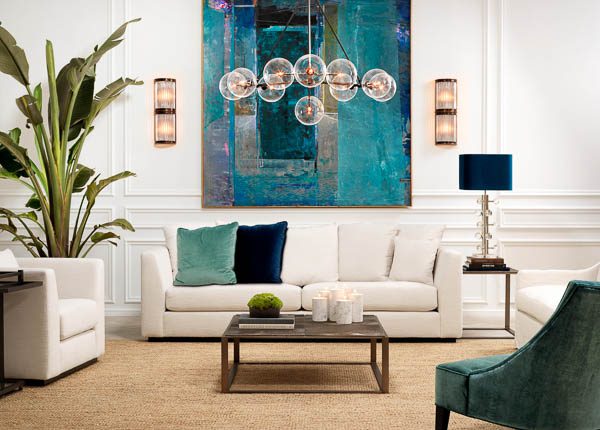 Jonathan Browning lighting from San Francisco employs beautiful aged bronze, brass and steel finishes, combined with crystal. The Venetia Stadium collection from Venice features silver and gold leaf on the interior of the shades. Authentage lighting from Belgium is timeless and classic for both interiors and exteriors.
Trenzseater's selection of superb rugs and carpets is unrivalled. Belgian Limited Edition create an exquisite collection of rugs, artisan designed in wool, silk and cowhide. Kasthall's hand-tufted and woven rugs from Sweden are known for vibrant colour and eclectic design. Finnish company Wood Notes specialise in spun paper yarn carpets and rugs that provide a unique and beautifully simple aesthetic. Mohebban rugs from Milan are full of chromatic and tactile contrasts while Italian silk rugs from GT Design are innovative and luxurious.
Furniture choices are equally distinguished: Desalto from Italy specialise in a beautiful collection of dining chairs, bar stools and tables using unique materials and components. LUXY produces commercial chairs that are beautiful and comfortable for natural movement.
Trenzseater's own curated collection of sofas, armchairs, ottomans, sideboards and tables, consoles and entertainment units, coffee and dining tables, barstools, and bedroom furniture is the most comprehensive anywhere and exclusively made in New Zealand.
Drapery and upholstery fabrics exude modern elegance with an international collection available. Visit Trenzseater at 121 Blenheim Road and www.trenzseater.com
---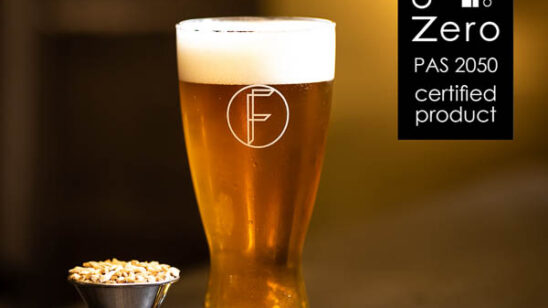 Previous Post