---
Diamonds have always been a girl's best friend; they're also the key to her heart. Matters of the heart always deserve exceptional care and quality and bespoke diamond jewellery creator Polished Diamonds – Jewellery Design – is an expert when it comes to delivering both.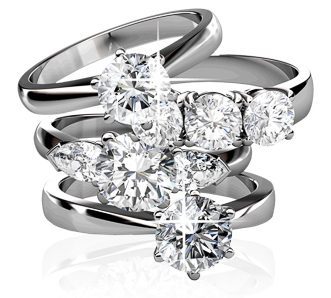 Working at the highest quality point with very competitive pricing and a lifetime guarantee, Dan and his team are turning exquisite and designer dreams into tangible reality. They live and breathe their stunning range of diamonds and other precious stones which they can fashion into lifelong keepsakes that transcend generations. Perfection and precision is the goal when bringing a concept to fruition using a state-of-the-art CAD system.
Polished Diamonds is also an expert at repairs and remodels of ladies' rings. The team can reinvent an existing heirloom piece, guiding it through a metamorphosis so that it can be contemporised and worn by a new generation. Explore the priceless possibilities, phone 0800 233 299 or visit www.polisheddiamonds.co.nz.
---