---
We're all about embracing our inner foodies and even more so when it comes to entertaining after all, this is your opportunity to show off your inner Nigella.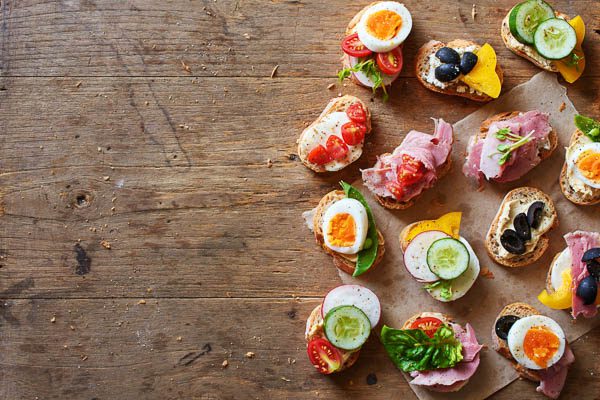 But who wants to try balancing a plate of pasta while mixing and mingling, right?
Pint-sized portions are the name of the culinary game when it comes to cocktail-hour convenience, after all, it's called finger food for a reason!
The ability for the edibles to safely sit at the end of a toothpick makes for a smear-free, quick and easy eat for your next event.
We wouldn't recommend downsizing without giving you a few options to try out. We check out the latest and greatest in bite-sized entertaining.
1. Mr Meat-yagi: Give your next event a (karate) kick with cocktail meatballs. By adding a dipping sauce that's sweet, smoking or salty – this appetiser will fight its way into the heart of your guests. Sauce on, sauce off: either way is enjoyable.
2. Mamma Mia: We all know a lover of lasagne. The creamy cheese combined with the hearty meat sauce is enough to make anyone's mouth water. Bring the classic from plate to platter and watch as everyone's eyes light up when it's brought around the room in bite-sized portions.
3. Ex-skewers me: Meat on a stick… what's not to love? Insert various other foods in between each bite-sized meat piece and we have a winner. Eat them separately or altogether in one mouthful – it's up to you.
4. Mini morsels: The world really is your oyster when it comes to bite-sized portions after all, just about anything can be shrunk. So get clever, get creative and try something random like baby burgers, pint-sized pancakes or itty-bitty ice creams.
PRO TIP: Fancy toothpicks with decorated ends are a must when it comes to bite-sized party favour utensils; just because you're downsizing doesn't mean you're downgrading!
---