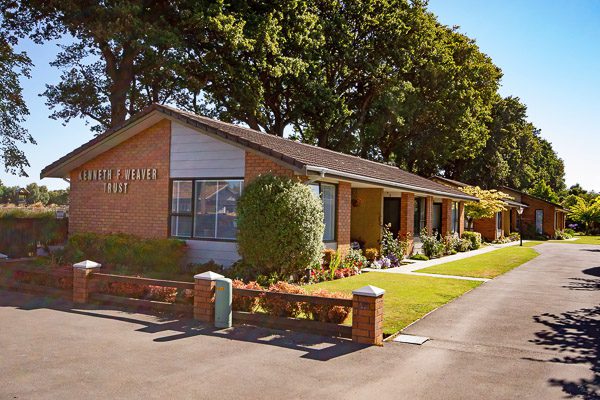 Creating a haven: Kenneth F. Weaver Trust
---
For 45 years, the Kenneth F. Weaver Trust has been providing secure, comfortable accommodation for Christchurch pensioners.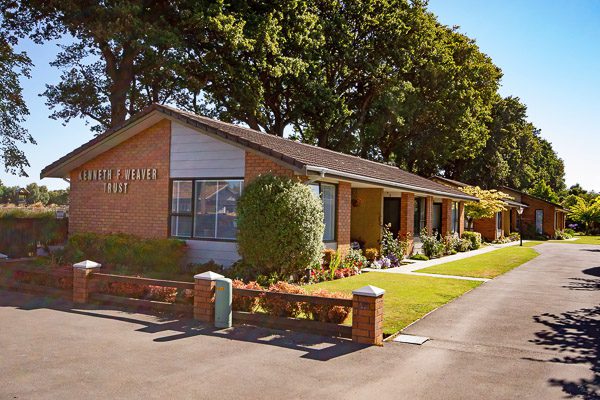 In 1973, Kenneth Weaver saw a need and set about filling it. The need was for quality living facilities for those elderly singles and couples who genuinely could not afford it. Plans were developed and 14 units were built in Abberley Crescent, St Albans. At that time, the rent for a single pensioner was $11.75 per week!
Now the trust owns 29 units in four locations in St Albans and Edgeware. Each of the units – 25 single-bedroom, and four two-bedroom – are secure, cosy and comfortable. They are exclusively for the elderly, 60+ only and provide the peace of mind that tenants have a home for life. Other criteria to qualify are a genuine housing need and having limited assets.
Another requirement of tenants is that they maintain their area of garden. Each of the units has gardens and grassed areas to rival any public garden space. Some of it is maintained by the trust. "Some of the tenants take an active interest in the gardens," Kenneth says with a smile. "Some not so active."
One very active, avid gardener is Maggie Copp. A tenant of the trust for the last eight years, Maggie has transformed her little corner of the property. Now, she has a very productive vegetable patch, dozens of swan plants and as many or more cocoons, and a beautifully manicured, colourful garden outside her window.
"I do a lot of cuttings," she says. "Quite a few of the roses are cuttings. I've always been a keen gardener." Her efforts were acknowledged with a 2017 Community Pride Garden Award from the Fendalton-Waimairi- Harewood Community Board. The award was for her "personal contribution towards maintaining Christchurch as the Garden City".
More than a garden, however, Maggie has, in the trust, found a haven. She emphasises that. "The trust is wonderful. The rent is amazing, the situation is fabulous. I wouldn't want to be anywhere else. I've found a haven." The Kenneth F. Weaver Trust has created a haven for many elderly Cantabrians over the last five decades. Kenneth wants to promote the trust even more. "The public in general doesn't know this service is available," he says.
The next generation of Weavers are at the helm of the trust now. Kenneth's daughter Karen and son Craig, are ensuring the trust is well placed to continue serving their tenants long into the future.
---
For more information, see the trust website, which you will fiind at www.kennethfweavertrust.co.nz.
---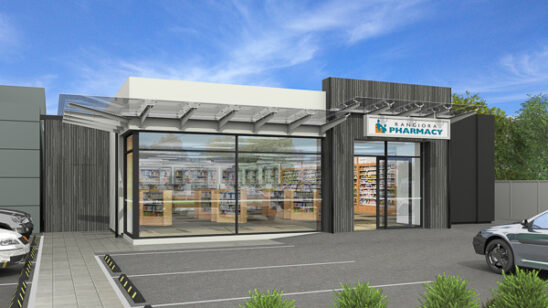 Previous Post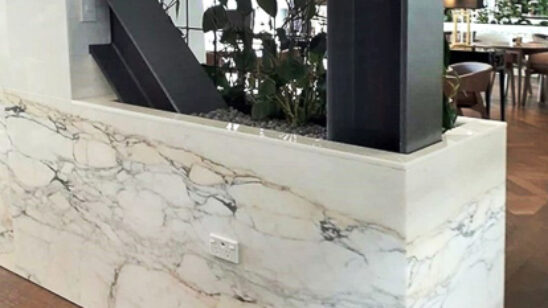 Next Post