---
KM Surgical is thrilled to now have the state of the art Cooltech™ procedure within the clinic, considered one of the most advanced fat freezing techniques in the world.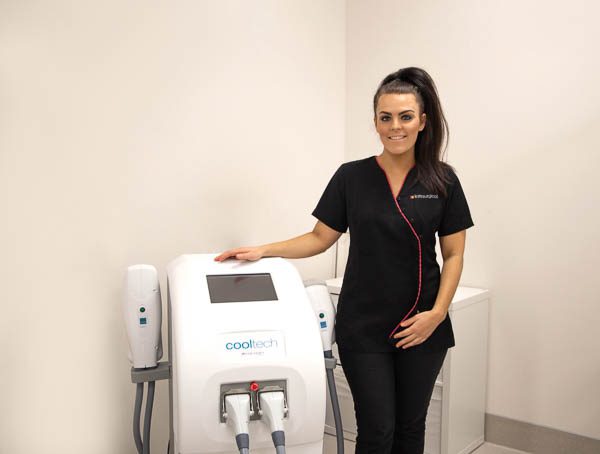 Complementing Dr Ken Macdonald's experience with VASER and Tumescent Liposuction, Cooltech™ offers a non-surgical approach to fat reduction. This technology freezes fat cells to a temperature of -8 degrees, causing cell death of subcutaneous fat without damaging surrounding tissue. Macrophages then eliminate the fat through the lymphatic system creating a more sculptured look over the following weeks.
A consultation with either their Registered Nurse Nicole or Dermal Therapist Danielle is required. These consultations are also overseen by Dr Ken Macdonald to ensure that Cooltech™ is the best procedure for you. Registered Nurse Nicole says that a full 30-minute consultation is required before going ahead with a procedure such as this.
"At KM Surgical we want our patients to have the best possible aesthetic outcomes, therefore we provide thorough and honest assessments that ensure our patients feel safe within the clinic and are happy with their results," she says. "We are one of the busiest liposuction clinics in New Zealand, so you are in very safe hands."
Competitively priced, treatments range from $450-$850 per session. Cooltech™ has been designed with two hand pieces so patients can target two areas within the one session. During your 70 minute treatment you can work on your laptop or simply revel in the time to relax.
"A session using Cooltech™ in the under-chin area works really well combined with some of our other therapies and appearance medicine for the face," their manager Julia says. See the KM Surgical Facebook page to view a video of the Cooltech™ in action.
---