---
CoLab Architecture proved itself the superlative choice to design the three luxury homes on the stunning site vacated by historic Parkdale. CoLab Director Tobin Smith designed styles complementary to the outcomes the developers sought for this very distinct niche and, as the name over the door suggests, collaborative work is a specialty.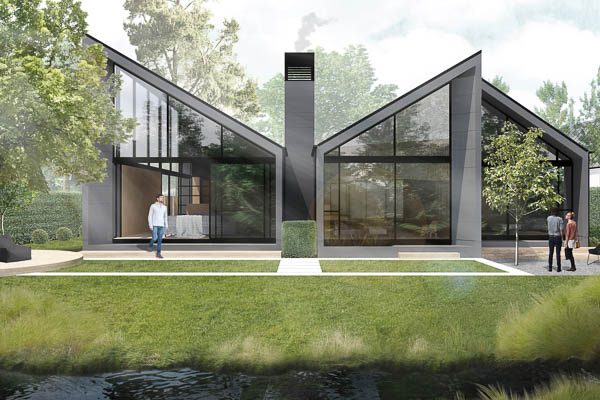 The Heaton street frontage forms part of the city's character assessment area.
Tobin wanted to keep the scale of the original homes in the area but not replicate them.
"CoLab is creating a new heritage that we hope will still be celebrated in 100 years' time," Tobin says.
"We have a style that is becoming recognisable and you can see it particularly in the rear house with its strong gable forms that are part of the illustrious Christchurch school of architecture. Brick cladding honours the original homestead, it is soft and in keeping with the area."
Each home is distinct: "Resorting to three identical builds for efficiency's sake was never contemplated," Tobin says.
"The site and the community deserved the best in design and construction."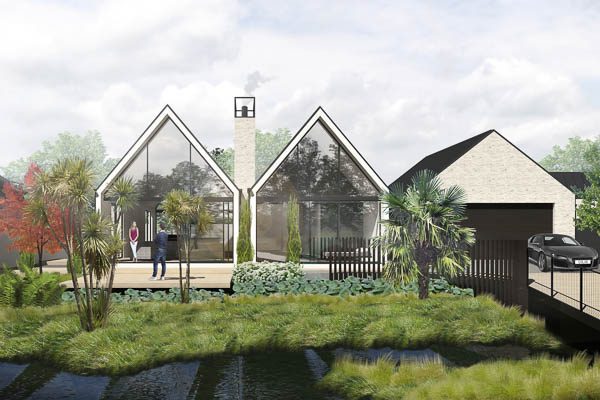 Each home does however have a generous envelope, with the beautiful stream and surrounds as the focus.
"The art of it was the design and position to maximise privacy and outlook."
Takahe Construction led on bringing the homes to life.
"They brought a proven track record to the project and there is such strength in collaboration. There was incredibly valuable feedback going back and forth between us as we put the houses together – it creates a learning environment all around," Tobin says.
"The level of finish achieved in these homes and the quality craftsmanship are second to none."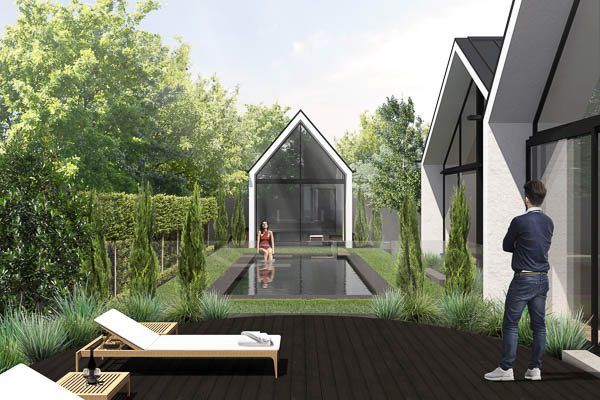 Tim Forman of Takahe says, "In partnership with CoLab, the team at Takahe and its subcontractors were driven by quality throughout these builds, with a clear understanding of CoLab's vision. It's been a real pleasure to work with such a positive and encouraging team.
"The architecture was challenging and extremely detailed and, by all accounts, an incredible experience to bring this to life. V grooved cathedral ceilings with clean negative details are a real feature that continue throughout the form of the houses," Tim says.
---