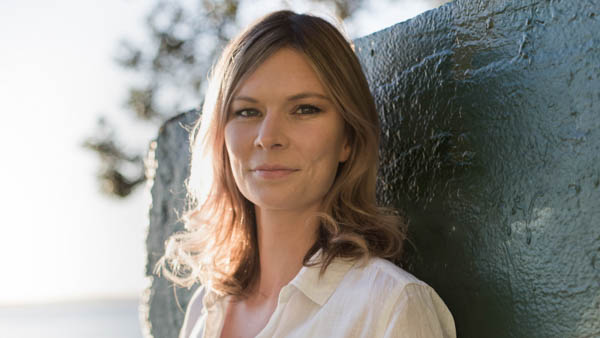 Chelsea Winter's Healthy Philosophy
---
It's the season of resolutions; a time when we remain focused on the promises we vowed to keep soon after the clock ticked over marking the start of 2019, before our resolve starts to waver somewhere around Easter. Not surprisingly, many of these resolutions are centred around our culinary consumption.
So we caught up with one of the country's most beloved cooks, Chelsea Winter, to discuss how to take a healthy approach to the whole year.
---
What are some of your favourite healthy recipes?
I'm not a great fan of the word 'healthy' to be honest. It's been swept up in a confusing torrent of marketing jargon and fad diets and confusing information portrayed by the media. My version of healthy might be completely different to yours. You might think a pottle of low-fat strawberry yoghurt with a sugar substitute is healthy, and a plate of potato isn't – I'm the opposite. Actually that's a good answer to your question, mashed potatoes is one of my all-time favourites!
---
You don't shy away from carbs, potatoes or jam doughnuts… how would you sum up your food philosophy?
Will this ridiculous war blanketing all carbs ever end? It's lunacy to me. Potatoes and kumara, pasta and whole grains are not your enemies, my friends! My philosophy is pretty simple – it's all about balance. Everything in moderation (except fruit and veges which in my view, you can't eat too much of).
Keeping mainly to home-cooked food made with wholesome ingredients because I believe the more you eat food made from scratch, the better. I don't eat much processed food, but when I do I make sure I enjoy it because it's just as important to treat yourself. Imagine life without homemade baking, good quality chocolate, scooped ice cream in a cone, a parcel of takeaways or the odd marmite and chip sandwich on white bread. How sad that would be!
---
What are some of the key things you to do keep healthy and well during the year?
Keeping things in balance is important to me; exercise, fresh air, good food, surrounding myself with positive people. I love walking on the beach, I love Kundalini yoga and whenever I can I get up the Mount (Mauao). I meditate a little most days (that one takes practice!) and I try to focus on all that I'm grateful for in life (which is a lot).
I'm pretty good at not getting bogged down with the negative stuff. The big one for me is eating homemade food, staying present, being grateful and not taking life too seriously – in this society it's easy to get swept up in the drama of it all. You gotta be able to laugh at yourself.
---
Being such a motivated and successful woman, how do you stop yourself from burning out?
I've learned to flex the 'no' muscle, as they say! I feel 'into' everything I do now and only take on the things that feel right to me; all about the old gut feeling. I spent many years saying yes to everything and running myself ragged, which is just part of the journey I'm on and I needed to go there to learn from that experience. Now I'm focusing on putting my energy on the things that really matter.
---
What attracted you to cooking and experimenting in the kitchen?
I've loved cooking since I was a little girl – I just feel at peace in the kitchen. Now, I get immense fulfilment out of creating recipes that home cooks can recreate and feel proud of. That's the ultimate for me; that's why I write my books and that's what I take most pride in – my recipes. I write and test them all myself, so I know that every recipe out there works, is delicious and has come from my heart – from my kitchen to yours. That's very important to me.
---
What are your New Year's resolutions?
I don't make New Year's resolutions! If I feel I need to change something in my life I just do it. Life is happening every single day, why wait until New Year's?
---
Why do you think New Zealand has connected so strongly with you and what you do?
I could never have imagined I'd be where I am now when I wrote my first cookbook. I guess I can only go on the feedback I hear from people who contact me via Facebook and Instagram, or when I meet them in the street or on my book tours; they say they love my books because my recipes work, the ingredients are easy to get at the local supermarket and, most importantly, people love them – especially kids.
People can't believe how many recipes of mine their fussy kids will eat. I can't even tell you how chuffed I am when I hear things like that. What an honour for me, making a difference in so many people's lives.
---
What is the most fulfilling or enjoyable aspect of what you do?
Knowing that I am empowering so many Kiwis with the awesome food they're cooking. Making them feel like legends in their own kitchens. So many people think they're 'crap cooks' – then they try my recipes and realise that good food isn't privy to some elite club that they aren't part of. Everyone can create epic deliciousness, every day. And so they should!
---
What do the next 12 months have in store for you?
Creating recipes… there's a new book close on the horizon!
---
---