---
Maat Consulting Ltd is offering an equity investment opportunity in a new company, Victoria Property Investment Ltd, which has been formed to purchase the property at 99-123 Victoria Street, Christchurch.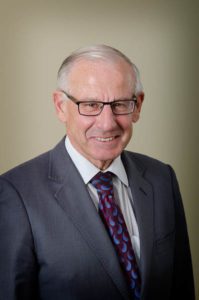 This investment has 7,226.2 m² of net lettable area, spanning four levels of fully tenanted office space at 123 Victoria Street, plus a ground floor designed for the hospitality industry.
It also includes a land holding adjacent to 123 Victoria Street which is used for additional carparking.
Number 123 Victoria Street is the address of the offices of Nexia Christchurch Ltd, Alliance Group Ltd, Pacific Radiology Group Ltd, and NZ Merino Company Ltd who together occupy approximately 93% of the total available space.
This property is proudly presented as part of the rebuild of Christchurch as it continues to develop as a modern and well-designed city.
Features of this investment to note are:
• The building was completed
in 2017
• The weighted average lease term is 8.15 years
• There are 106 carparks available
• The property is located on the west side of Victoria Street and just north of Salisbury Street, nestled among the outlying area of the main business district. It offers easy access to the central business district of Christchurch with the Victoria Clock Tower and the Christchurch Casino less than a flat five-minute walk away
• It is intended to be registered as a PIE investment, limiting the top tax rate to 28 percent
• The projected cash return for the next two years and nine- month period is 7.25% *p.a, before tax, payable monthly.
This property is proudly presented as part of the rebuild of Christchurch as it continues to develop as a modern and well-designed city. It will be managed by Maat Consulting Ltd, an experienced commercial property manager.
Maat Consulting Limited is now into its 10th year of offering investments in commercial property to a broad range of the New Zealand public.
Based in Albany, the company now manages a portfolio of 14 properties throughout New Zealand.
These properties have a range of national and international tenants.
Maat Group continues to select quality properties which have quality tenants, in order to maximise returns for investors.
A copy of the Product Disclosure Statement and Supplementary Document (post COVID19) are available and may be obtained from Maat Consulting Limited by contacting:
Managing Director
Neil Tuffin: 021 481 441 or
ntuffin@maat.co.nz
Or Investor Relations Manager
Jodi Tuffin: 021 084 42523 or
jtuffin@maat.co.nz
Or the Maat Office on 09 414 6078.
Our offices are located at B4, 17 Corinthian Drive, Albany, Auckland.
*projected pre-tax return, per annum, payable monthly. The offer is made in accordance with the Financial Markets Conduct Act 2013.
---