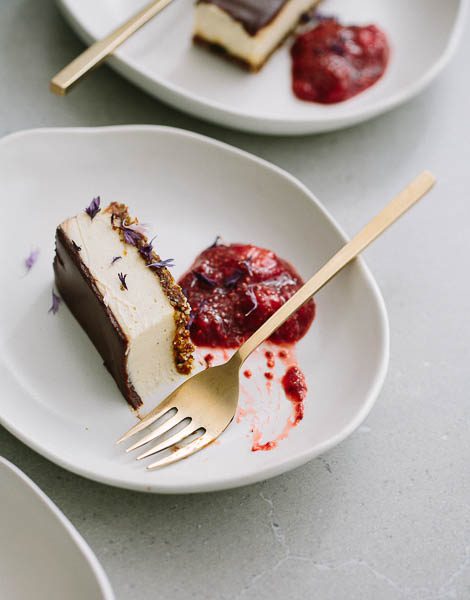 Cardamom + dark chocolate "cheesecake" bars
---

Gluten-free | Makes 12–14 slices | Vegan
Method:
Start this recipe the night before to soak the cashews.
To make the cheesecake base, line a 28cm x 18cm slice tin with baking paper, overlapping the sides by 2cm. Put the pitted dates, almonds and melted coconut oil into a food processor and pulse until finely ground. Press the mixture into the tin, using the back of a spoon to pack it in firmly.
To make the filling, place all the filling ingredients into a high-powered blender and blend on high until smooth. If you don't have a high-powered blender, finely grind the cardamom seeds in a mortar and pestle first, before adding to the blender. Pour the mixture over the base and smooth the top. Allow to set in the fridge for at least 6 hours or preferably overnight. To make the chocolate topping, place the dark chocolate into a small heatproof bowl set over a saucepan of boiling water, making sure the water doesn't touch the bottom of the bowl.
Add the coconut milk and the maple/brown rice syrup and heat gently until melted. If it starts to look a little split (this can happen because of the coconut milk), whisk to bring it back together into a smooth sauce. When just melted, remove from the heat and set aside to cool slightly, before spreading over the cheesecake. Return to the fridge until set. Once set, slice into 12–14 bars, using a sharp knife warmed under running hot water.
Ingredients: 
Base
240g (1½ cups) dried pitted dates, roughly chopped
100g (⅔cup) raw almonds
1 Tbsp virgin coconut oil, melted
Filling
375g (3 cups) raw cashew nuts, soaked overnight in cold water + drained well
185ml (¾ cup) virgin coconut oil, melted
125ml (½ cup) freshly squeezed lemon juice
125ml (½ cup) pure maple syrup
2 tsp vanilla extract
¼ tsp fine salt
seeds from 20 cardamom pods (or 2 tsp ground cardamom)
Chocolate topping
85g dairy-free dark chocolate, roughly chopped
60ml (¼ cup) coconut milk
2 Tbsp pure maple/brown rice syrup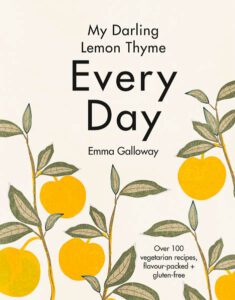 ---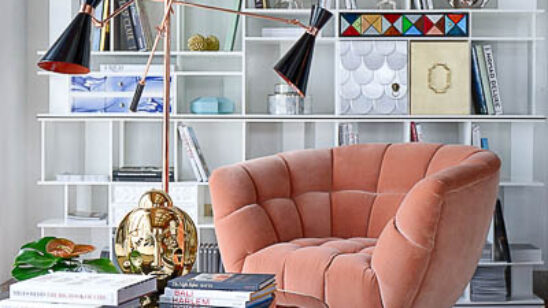 Previous Post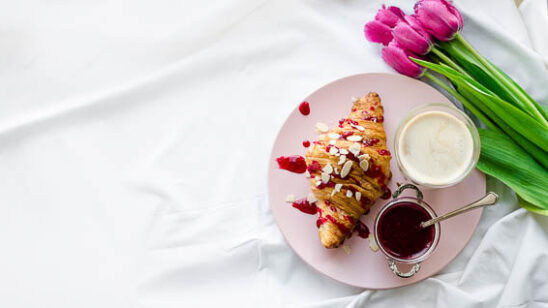 Next Post